One of the world's largest walk-through aviaries and reconstructed "rain forests" has been abandoned for 18 years, and is now decrepit and overrun with insects, vegetation and deadly bacteria. Located on Walt Disney World's Bay Lake in Florida, Disney's Discovery Island was once a premiere tourist destination during the 1970s to 1990s.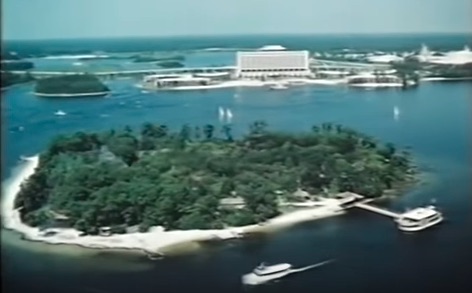 New video footage reveals its actual state where buildings and animal cages exist on an island overrun with vegetation and coolers filled with animal food and medicine can still be found.
Initially called, "Treasure Island," the park opened to the public on April 8, 1974 as a bird sanctuary. It could only be accessed by boat from one of Disney's resorts or by the "Walt Disney World Cruise," boat tour of the Seven Seas Lagoon and Bay Lake. In 1978 it was reopened as Disney's Discovery Island.
The park featured a walk-through aviary, bird shows, a flamingo pool, and Turtle Beach. Visitors could participate in a 20-question scavenger hunt. Clues with answers were found on signs throughout the island and the reward for answering all 20 questions correctly was receiving a Jiminy Cricket EnvironMentality Earth Day button.
Today the island is off limits to Disney employees and no work has been, or is being done, on the island. In actuality, "… without human interference the park is essentially frozen in time when the last guest stepped off the island in April of 1999."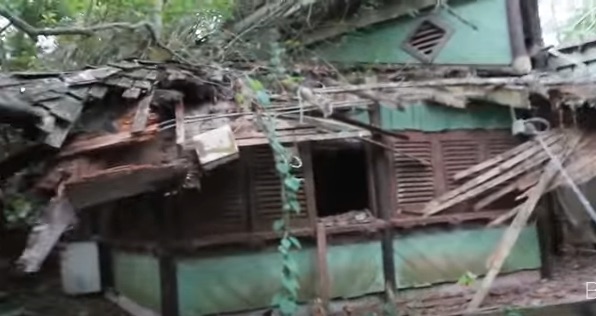 In May 2017 Sun Bright Films posted a one-hour videography of the park on Youtube. The film below provides updates, which includes original footage of the park during its heyday.
Discovery Island Park was closed for several reasons:
Bay Lake was too shallow, and therefore unsafe, for Disney employees to navigate.
The water filtration system used to make the lagoon water usable for drinking or washing was extremely expensive and unprofitable.
Florida State Law banned the park from using Bay Lake's unchlorinated water.
Alligators lived in the park's habitat, which caused fear among visitors. They were prohibited from swimming in its waters or playing on its beach.
Some instances occurred of birds flying wild and not kept in their cages, which caused visitors to panic.
In September 1989 the Orange-Osceola state attorney and a U.S. attorney in Orlando filed 16 charges against the island's head curator and four Discovery Island employees for allegedly mishandling vultures and other wild birds, destroying ibis and egret nests, and shooting hawks and falcons.
Disney's Animal Kingdom Theme Park opened in 1998, which eliminated interest in the island and visitors stopped coming altogether.
The primary reason the island was closed was because the deadly bacteria, Naegleria fowleri, was found in the park's waters. This bacterium causes death by affecting a human's nervous system.
The island is not safe to explore or visit. Those who make it there do so at their own risk. It represents failed oversight and management and the government's role in protecting citizens from deadly bacteria and unsafe water, and birds from alleged abuse.