Every week, we have been rating congressional and gubernatorial races based on polling data available to us at the time. Today, we would like to reveal the details for you. For Senate/Governor's races, we will show you the weighted average of polling numbers for the last seven days. For House races, we will show you in detail our calls on vulnerable, "watch list", and safe Democrats, and any Republican seats we think might flip to the Democrats.
Note: we have included in this list last minute polling released showing 55 year incumbent John Dingell (D-Michigan) trailing 40-44% against his Republican challenger.
John Couvillon is a political consultant. His company is JMC Enterprises of Louisiana, Inc. with expertise in the data analysis aspects of political campaigns, such as poll sample development/analysis, development of targeted voter files for phone canvassing or mail outs, campaign strategy, and demographic consulting. See his site at WinWithJMC.com for more information.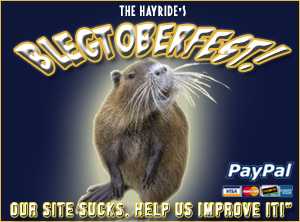 Advertisement
Advertisement