Last week, when the Department of the Interior announced to great fanfare that they had lifted their ruinous deepwater drilling moratorium – despite concerns that behind the facade of doing away with a formal drilling ban there would be a de-facto moratorium on drilling thanks to onerous new rules and a slow permitting process.
Those concerns weren't just recognized by some Gulf drilling operators. Federal judge Martin Feldman in New Orleans – who had ruled the drilling ban illegal in the first place in June and had that ruling confirmed by the Fifth Circuit Court of Appeals – has slashed the administration's policy once again, this time by throwing out the new drilling rules because the government didn't follow the law in imposing them.

Specifically, federal law requires the government to offer a period for notice and public comment before the imposition of 10 new rules, collectively known as NTL-05, on offshore drilling back in May.
"NTL-05 imposes additional duties on operators and lessees," Feldman said. "Notice and comment were required by law. The government did not comply and the NTL-05 is of no lawful force or effect."
The Justice Department, which has been beaten at every turn in litigation involving the moratorium, didn't have any comment last night. Last week, lawyers from Justice had asked Feldman to throw out Hornbeck v. Salazar, the lawsuit sparking his rulings on the moratorium, based on the public lifting of the moratorium. Feldman scheduled a hearing for Nov. 3 on that matter and said he would rule on a motion for dismissal after that hearing.
Feldman's ruling is no small embarrassment for the administration. On Monday, Bureau of Ocean Energy Management head Michael Bromwich had said he was looking to hire 200 inspectors to enforce the new drilling regulations.
"Over the coming year, BOEM anticipates adding scores of inspectors and engineers to its staff," Bromwich said at the International Regulators Forum conference in Vancouver, Canada. "My hope is that we can add as many as 200 new inspectors, engineers, environmental scientists, and other key staff to support our agency in carrying out its important oversight functions. We are also strengthening standards for equipment, safety, environmental safeguards, and we are going to dramatically strengthen oversight."
Considering that the regulations those new inspectors are supposed to enforce are now themselves illegal, perhaps Bromwich's plans – and those of drillers seeking a competent and workable regulatory regime – will need to evolve anew.
Bromwich had toured the country, holding hearings on the new regulations at which many involved in the industry had protested the unworkable nature of some of them. The new rules include…
…independent, third-party certification of blowout preventers and well designs and cementing procedures, standards for readiness for a worst-case discharge of oil into the sea and the demand that oil company CEOs sign documents attesting that their drilling activities comply with all regulations.

Oil companies, especially the smaller operators, have expressed concern about how the new regulations will be implemented and whether drilling will be allowed to resume now that the moratorium is lifted. Bromwich did say in Vancouver that he expects more safety measures to be introduced in the coming weeks and months — additional requirements for blowout preventers and new ones for the use of remotely operated vehicles, robot submarines that are used to address any problems a mile or more below the sea's surface.
Now the new regulatory regime has been discarded altogether and the administration is back to Square One. This won't speed the drilling process along; in fact, it likely puts the brakes on getting the offshore exploration industry back to work for an even longer period of time.
What is undeniable, though, is that the incompetence and inability of the administration to follow federal law in attempting to punitively regulate a vital national industry has caused not just economic hardship across an entire region, but now acute embarrassment as well.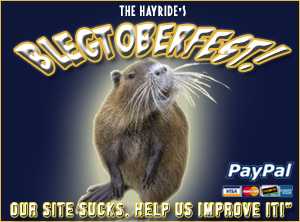 Advertisement
Advertisement