Jay Dardenne has an 8-point lead over Caroline Fayard in a new poll on Tuesday's election for Lt. Governor commissioned by WWL-TV and released tonight.
The poll was conducted by Clarus Research, a Democrat-oriented polling firm run by Ron Faucheux, a former chief of staff and campaign manager for Mary Landrieu.

"Fayard has run a remarkably good campaign," said pollster Dr. Ron Faucheux of Clarus Research Group, which conducted the poll.

"She has gone from nowhere, to being in contention to get elected statewide to lieutenant governor in a very short time and she's now within striking distance of being able to make up the gap," he said.
According to the poll, Dardenne is ahead with men and white people while Fayard leads slightly among females and sizably among African Americans…
Dardenne leads among men and white voters (54 percent to 34 percent for Fayard), while Fayard leads among women and black voters. She scores 43 percent of the female vote to Dardenne's 41 percent. She earned 73 percent of the black vote in the poll, compared to Dardenne's 12 percent.

Faucheux points out that women and black voters have the highest undecided numbers (17 percent undecided for women and 16 percent undecided for black voters in this survey).

"So that gives Fayard an opportunity to move up some," Faucheux said.

On name recognition or familiarity, Dardenne is slightly ahead, with 67 percent, to 65 percent for Fayard. His favorable rating is two points higher.

But in both cases, his lead falls within poll's margin of error of error of +/- 3.7 percent, meaning they are statistically tied on those questions.

In view of those similarities, Faucheux said it appears party affiliation could be giving Dardenne an edge because he's a Republican and Fayard is a Democrat.

"It would tend to work for Jay Dardenne at this point because we have seen there are some anti-Democratic feelings in the state right now, as there across the country, that have to do with democratic control of Congress, President Obama's policies which aren't extremely popular in this state," Faucheux said.
The poll is the first "independent" survey released on the race since Dardenne and Fayard emerged from the primary. It was conducted over the weekend with a 700-person sample.
Internal polls by the Dardenne campaign have his lead well into double figures.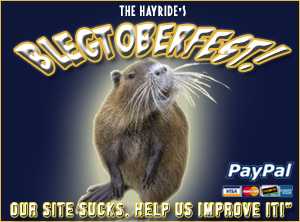 Advertisement
Advertisement