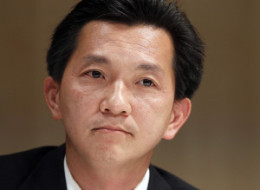 Joseph Cao was one of eight Republicans to vote to pass the illegal-amnesty DREAM Act in the House of Representatives tonight.
The other seven: Mike Castle (R-DE), Lincoln Diaz-Balart (R-FL), Mario Diaz-Balart (R-FL), Charles Djou (R-HI), Vernon Ehlers (R-MI), Bob Inglis (R-SC) and Ileana Ros-Lehtinen (R-FL). Castle, Inglis and Djou, like Cao, were beaten in elections (Castle lost to Christine O'Donnell in the GOP Senate primary in Delaware, while Inglis lost in a House GOP primary and Cao and Djou were beaten by Democrats on Nov. 2) this year and won't return to the House in January.
The DREAM Act passed the House by a 216-198 vote. There were 38 Democrat "no" votes. The bill gives amnesty to children up to the age of 35 (no kidding) in the country illegally who attend two years of college in the United States or join the military. The college requirement doesn't mandate a particular courseload or attainment of a degree.
It's expected the DREAM Act won't survive a filibuster in the Senate. Senate majority leader Harry Reid has filed five different versions of it in the current lame-duck session.
Advertisement
Advertisement