If you're a Republican in Louisiana, it's a little like Sun Tzu's quote about how if you stand by the river long enough the bodies of your enemies will float by.
They're floatin' today.
Not a single Democrat candidate of note filed for a statewide office in the three-day qualifying period which ended yesterday. Not one. In fact, no Democrat candidates at all are running for four of the seven statewide posts. There are no Democrats in the Lt. Governor's race, none in the Secretary of State race, none in the Attorney General race and none in the Treasurer race – the last being unopposed.
Agriculture Commissioner Mike Strain has nominal opposition from Belinda Alexandrenko, a chronic candidate from the Reform Party who cracked the 1-percent mark only once in her three times running for governor, and an unknown Democrat from LaPlace named Jamie LaBranche – whose name, incidentally, is eerily appropriate for his profession as a licensed arborist.
Insurance Commissioner Jim Donelon drew a Democrat opponent named Donald C. Hodge, a lawyer who does public-interest cases and promises to bash evil insurance companies while running to return the office to "consumers," whatever that means. Nobody expects Hodge to be competitive.
And in the governor's race there's a large field, including no less than four Democrats challenging incumbent Bobby Jindal. They're a laughable group in terms of elective experience and qualifications for the state's highest executive office.
Two of the four are schoolteachers.
Tara Hollis of Haynesville has been running for governor for six months and yet had just $1,000 in her campaign account as of her July filing. Hollis' public statements during the campaign have been a mishmash of unfocused gripes against Jindal and the mother of all gaffes uttered at an appearance in front of a political-science class at UL-Lafayette when she was caught on tape saying "I am so for raising taxes."
Ivo "Trey" Roberts of Gretna is an unusual bird of sorts, in that he filed as a Democrat but yet is a member of the Greater New Orleans Tea Party. Roberts achieved notoriety of sorts last year when he published on Facebook a highly-offensive Photoshop rendering of Congressman Joseph Cao as "Chairman Cao" – complete with a Facebook page under that name. This was in the way of support for independent candidate Anthony Marquize against Cao in last year's congressional race won by ethically questionable race-baiting Democrat Cedric Richmond.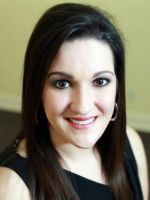 And speaking of birds, there is a Niki Bird in the race. That would be "Niki Bird" Papazoglakis, who switched from Republican to Democrat yesterday when she qualified. Papazoglakis is completing a masters degree in public administration at LSU this fall; she is the policy director for Priority Awareness for Victims Empowerment, a Baton Rouge-based victim advocacy group.
Papazoglakis told the Times-Picayune she got in the race because Louisiana ranks at the bottom in most health and education categories and highest in the world in prison incarceration per capita. "The record (of the Jindal administration) is abysmal," she said.
Papazoglakis' narrative is somewhat similar to that of Hollis', who said she voted for Jindal in 2007. And Roberts, the Tea Party Democrat, complains that Jindal has "snubbed" the movement by not addressing it.
The fourth Democrat running against Jindal, Metairie lawyer and chronic candidate Cary Deaton, has run for Attorney General, Congress and most recently the U.S. Senate last year.
In state legislative races, Democrats are slightly more competitive than at the statewide level – but only slightly.
Take the state senate. Louisiana's Republican party already has.
The GOP currently holds 22 of the 39 seats in the Senate, and based on the number of contested races it cannot hold less than that number after the current election cycle is over. In fact, Republicans stand to pick up at least two seats because Democrats failed to mount candidates in districts currently held by outgoing senators Willie Mount and Butch Gautreaux. Mount's seat will be taken over by Republican Ronnie Johns, who has no opponent, and Gautreaux's seat  will be fought over by two Republicans with nary a Democrat in the race.
Republicans are contesting 31 of the 39 races; Democrats just 17.
The major interparty contested races in the state senate this fall will be…
– District 2, where conservative Democrat incumbent Elton Aubert will be fighting three Democrat challengers (Mike Bell, Troy Brown and George Grace) and a pair of Republicans (Al Carter and Zaine "The Queen" Kasem).
– District 12, where Democrat incumbent Ben Nevers has a stiff challenge on his hands from Republican Beth Mizell. Another Democrat, Michael Skinner, is also in the race.
– District 14, where incumbent Democrat Yvonne Dorsey has Democrat-turned-Independent-turned-Democrat Michael Jackson as an opponent along with Republican newcomer Christopher Toombs.
– District 19, where Democrat Gary Smith is up against formidable Republican challenger Garrett Monti for the seat currently held by term-limited Senate President Joel Chaisson, a Democrat.
– District 28, in which incumbent Eric LaFleur, a Democrat, is getting a challenge from Republican Doc Miller.
– District 29, where Democrat Rick Gallot moves from the House to contest a race against Democrat Mary Wardsworth and Republican Tony "Bo" Vets.
– District 30, where Republican John Smith is getting a challenge from veteran former legislator James David Cain, a Republican, and Democrat Terry Fowler.
– District 38, where moderate Republican Sherri Cheek is getting an intraparty challenge from Tea Party Republican Troy Terrell and an interparty fight from Democrat Douglas Day.
– District 39, in which incumbent Democrat Lydia Jackson is up against Republican Jim Slagle and Democrat Gregory Tarver.
Of those nine races, Monti and Mizell are thought to be the best bets for GOP pickups. Should they win and none of the Democrat challenges to current Republicans pan out (none appear eminently likely at this point), Republicans would get to 26 seats in the Senate, a 2/3rds majority.
In the House, the magic 2/3rds number is 70 seats. Republicans currently hold 57 seats and are contesting 74. Democrats are contesting just 59 seats.
Some 41 House races are already decided; 28 of those seats will be Republican, with 12 of them Democrat and one independent.
The Louisiana Committee for a Republican Majority, which has been a major driver of the Republican Party's growth, was ecstatic about the numbers in a statement this morning.
"Through quality candidate recruitment and the growing tide of conservative change in Louisiana, LCRM has helped already produced Republican wins in the upcoming legislative elections," said John Diez, Executive Director for LCRM.
"Without having to even begin campaigning, LCRM has already established some clear Republican victories.  Now, we can focus even more of our time and energy on supporting candidates for conservative reform in the upcoming legislative elections," said U.S. Sen. David Vitter, Honorary Chairman of LCRM.
Advertisement
Advertisement