So ol' Les done went an' hired his coaches to replace Ron Jeremy.
Ron Jeremy. Y'know – the defensive coordinator dude who kept losin' games in the 4th quarter. He went to A&M. That guy.
You don't think he looks like Ron Jeremy? Here…
And here…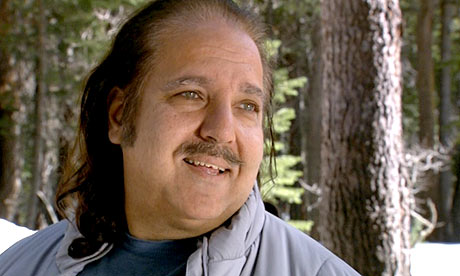 Change the hair an' the sideburns, and it's good enough for gov't work.
So Ron J. picks up an' heads off to AggieLand, and for two weeks we hear every name under the sun for who's gonna replace him.
Late last week supposedly Miles had his guy. He was gonna steal Alabama's defensive coordinator, that Kirby Smart cat.
Except he didn't. He stole Alabama's linebackers coach, this Kevin Steele dude. Who used to be a head coach but it didn't go too well. That was at Baylor from 1999 to 2002. They went 1-31 in the Big 12 for those four years.
Know what's interesting? Steele's defensive coordinator for the first three years he was at Baylor was Brick Haley, who's Miles' defensive line coach. They won the one game in the conference the year after Steele fired Haley.
Before the Baylor gig, Steele was the linebackers coach for the Carolina Panthers. He was the guy Kevin Greene went all Latrell Sprewell on.
And Steele was the defensive coordinator at Clemson when they gave up a 70-spot to West Virginia in the Orange Bowl.
All of that doesn't exactly give you the warm an' fuzzies. I get that. I ain't jumpin' up an' down about it either.
But on the other hand, Steele coached linebackers for Tom Osborne at Nebraska for six years when they had the best defense in college ball. Then after the gig with the Panthers and the Baylor thing, he went an' coached linebackers for Bobby Bowden at Florida State, and in 2005 he got named the national Recruiter of the year. Saban then hired him when he went to Alabama, and he was the defensive coordinator there. Then he went to Clemson.
And after that Orange Bowl debacle, Les hired him as a defensive consultant and he was at LSU for most of 2012 until Nick hired him back to run Alabama's recruiting. They had the best class in the country that year. And this year he was the linebackers coach at Alabama.
In other words, he's had some ups to go with the downs. And he's considered a whole lot better recruiter than ol' Ron Jeremy who left to go to Texas A&M. So there's that.
Supposedly, Corey Raymond and Haley had both strongly recommended to Les that Steele be the guy they hired. The fact he knows Ron Jeremy real well, was here for a year and knows the LSU defense real well and already has a relationship with those guys were all reasons why he'd be a good fit.
But here's where it gets kinda interesting. Because this morning, just a few hours after Steele got hired, so did Ed Orgeron.
Y'all know who Orgeron is, right? He was the head coach at Ole Miss we all used to love makin' fun of. Or at least the Ole Miss fans used to like makin' fun of him after it was clear he wasn't gonna win much there.
He didn't just stink as Ole Miss' head coach, though. What he actually did, he put a ton of talent on that team and Houston Nutt took it over and won pretty big with it. Naturally, it bein' Ole Miss they didn't win a championship or anything but they did go to a couple of bowl games an' had a pretty tough team for a while, until Nutt started havin' to play his own players and it all went to hell.
But before Ole Miss, Orgeron was the defensive line coach at USC and built up a reputation as one of the best guys in the game coachin' that position. And after Ole Miss he coached D-line for the Saints for a year, then to Tennessee for a year with Lane Kiffin. Then back to USC with Kiffin, and when Kiffin got canned in the middle of the season in 2013 Orgeron took over as the interim head coach and went 6-2. But he sat out all this year.
And all along the way Orgeron got him a reputation as one of the best recruiters in college ball. He's scary-good. And supposedly he's been recruitin' kids as a free agent coach for a good while, which there's no rule against.
An' now he's on LSU's staff so he can apply all that work toward LSU. Yaw yaw yaw yaw.
For example, there's a kid named CeCe Jefferson, who's one of the top defensive ends in the country (and one of the top dozen or so recruits in the country at any position). LSU needs a big-time defensive end real bad right now. And Orgeron has been recruiting CeCe Jefferson even without a job for a long while. That might seem weird, except now Orgeron is LSU's defensive line coach and here he in in a position to pull the kid. And oh by the way, Jefferson is s'posed to visit LSU last (the weekend of the 30th). How ya think THAT happened?
On top of his La. ties, Ed O knows Fla. & Ca. as well. #LSU targeting Iman Marshall (Ca.) and CeCe Jefferson (Fla.). Expect a late push.

— Trey Mongrue (@TreyMongrue) January 14, 2015
So there's that.
And the Iman Marshall kid, who is also gonna visit LSU not this weekend but next, is rated the top cornerback in the country and one of the top five players in the country. He said he likes LSU an' he was interested in seein' what he an' Kevin Toliver, who's the other top-rated cornerback in the country who's already signed and enrolled at LSU, could do playin' together. An' now Orgeron is here. So could be this guy comes, too.
Here's what's pretty brutal, though. They hired Orgeron to coach the defensive line. But Haley was already here coachin' the defensive line. That means Brick got told it sucks to be him. Steele canned him at Baylor, and within a day of Steele gettin' hired at LSU Brick got basically canned at LSU. He got offered some phony-baloney administrative job, but he's done as a defensive line coach here. Now he gets to find himself another job, or look out the window of his office for the next year.
Dog-eat-dog business, football. Yaw yaw yaw yaw.
As for Steele, he'd been recruitin' one of the top linebackers in the country for Alabama. Leo Lewis, who's from right up the road from Baton Rouge over in Brookhaven, Mississippi, committed to Alabama early on. Now he's kinda-sorta an Ole Miss commitment but he's lookin' around and lo and behold one of the guys who's been recruitin' him the hardest is now the defensive coordinator here.
So maybe that cat flips over and comes.
Maybe all this is pie-in-the-sky an' maybe what Les has done is filled up his coachin' staff with a bunch of ol' retreads who ain't gonna win.
Maybe. Yaw yaw yaw yaw yaw.
But like the ol' man said, it ain't about the X's and the O's, it's about the Jimmys and the Joes. Meanin' you better get good players if you wanna win games.
An' this is what the football people say…
An NFL scout told @Sonny247 that #LSU's current staff "has to be the best recruiting staff in the country."

— Ross Dellenger (@DellengerAdv) January 14, 2015
Advertisement
Advertisement