Amazon.com has joined a parade of other merchandisers that will no longer sell merchandise associated with the Confederate flag or the Confederacy.
This all comes after outrage that Charleston, South Carolina mass murderer Dylann Roof posed with a Confederate flag on his Facebook page. Since, political correctness has gotten a hold of the issue and anything associated with the Confederacy is now being questioned.
However, we've compiled 10 items that Amazon.com won't stop selling that should have you just as outraged, if not more so, than the sale of Confederacy merchandise.
Take a look:
#1: 'Mein Kampf' by Adolf Hitler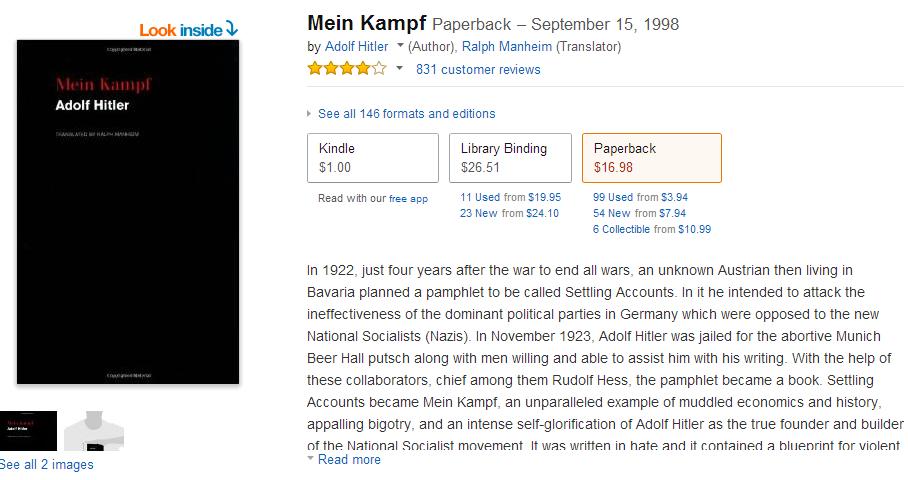 #2: Communist Soviet Union T-Shirts
#3: Che Guevara Memoir Written By Dictator Fidel Castro
#4: Nazi Swastika Knife
#5: Domestic Terrorist Bill Ayers' Memoir
#6: The 'Piss Christ' iPhone Case
#7: Pro-Islamic Sharia Law Books
#8: Memoirs From A Left-Wing Domestic Terrorist Group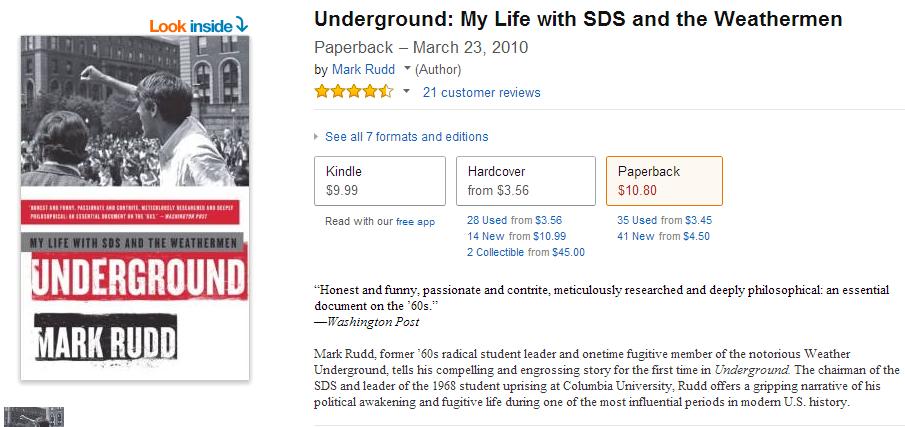 #9: The Satanic Bible
#10: Racist Songs