Scott McKay, who posts under the handle of MacAoidh (the Gaelic spelling of his last name, which is pronounced Mac-AYE), is the founder and publisher of The Hayride. Some have called him Louisiana's most prominent and long-standing conservative pundit, but Scott isn't limited just to pontificating on Louisiana topics. You'll find his writings at The American Spectator, where he has a weekly column, PJ Media and RedState, among other sites. In the fall of 2019, Scott published his first novel Animus: A Tale of Ardenia. Email Scott at [email protected].
Senator Appel was elected to the Louisiana Senate in 2008. From 2012 until 2015 Senator Conrad Appel was Chairman of the Senate Committee on Education. He currently serves on the Finance, Education, Commerce, and Environmental Quality Committees.
Prior to his political career, he had served as Chairman of many civic organizations including: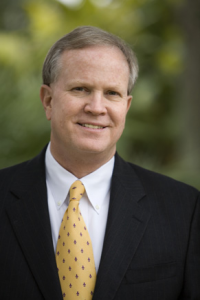 The Board of Commissioners of the Port of New Orleans
The Jefferson Economic Development Commission
The Jefferson Business Council
The Area Councils of the Chamber
The Jefferson Council of the Chamber
Senator Appel has been recognized as an Outstanding Legislator by the Louisiana Family Forum, the Louisiana Association of Business and Industry, the Louisiana Industrial Development Executives Association, GNO, Inc., and numerous other civic and business organizations. He has also appeared as a speaker at several National education events.
Senator Appel has been the Owner for more than 40 years of ConstructionSouth, Inc., a general construction contractor. He is a graduate of Louisiana State University achieving a degree as a Bachelor of Science in Electrical Engineering. He is married and has two children.
Johann Batiste is a Native Orleanian, Localist, Southern Catholic, Patriot. Batiste writes columns and news articles about politics, political scheming, public corruption, and all the other crud Fake News won't touch. His writing often incorporates historical fact and record of the past.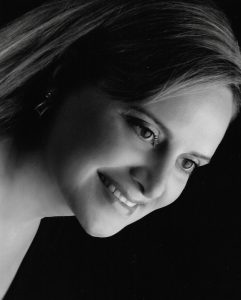 Bethany Blankley is a former Capitol Hill staffer, political analyst on public radio and Fox News affiliates, public speaker and commentator on Christianity and politics in America. Her commentary has been published by The Washington Times, Townhall, Religion Today, Charisma News, Christian Headlines, BeliefNet, and others.
Follow her at @bethanyblankley and www.bethanyblankley.com.
Her articles about state and federal public policy are published nationwide by The Center Square newswire, a publication of the Franklin News Foundation.
Bethany previously worked as a communications strategist for four U.S. Senators, a U.S. Congressman and New York governor, and for several nonprofits. She earned her MA in Theology from New College at the University of Edinburgh, Scotland, and her BA in Political Science with honors form the University of Maryland. She is a past fellow of the Russell Kirk Center for Cultural Renewal and L'Abri Fellowship.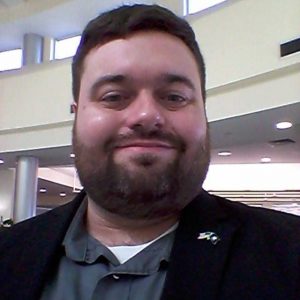 Kevin Boyd is first and foremost a lover of Christ and an advocate for freedom. Professionally, he is a writer, political consultant, and opposition researcher.  He was born in Slidell, LA and attended Southeastern Louisiana University where he started blogging.
Kevin has been writing professionally since 2014 when he became a contributor to Independent Journal Review. During his time there, his writing was read by over a million readers each month. He has since been published at The Federalist, The National Interest, The American Conservative, among other publications.
Before writing professionally, Kevin was in sales and worked on political campaigns, including a Congressional campaign.
Leo Chernoff is a major in political philosophy at the University of Dallas. He is a founding member of Scriptorium, a writers' guild. He is especially interested in writing about politics, culture, and history.
Leo also runs a blog called A Bit of Politics, Culture, and History.
Joe Cunningham is a Senior Contributing Editor at RedState.com and a co-host of the "Bureau of Alcohol, Tobacco, and Friends" podcast. During the day, he is a recovering journalist and currently a public school teacher and coach.
Andy Hogue, a longtime veteran of legislative politics and journalism, is the Texas Capitol writer for The Hayride. He makes frequent appearances on television and radio shows in the Austin area, his writing has appeared in numerous national and international media outlets, and has twice made the front page of The Drudge Report. He has served as speechwriter for two state officials, publicity director for several projects at The Alamo, and was publicist for one of the last conservative Austin City Councilmen. He's also a huge fan of Elvis Presley (who got his start on the Louisiana Hayride).  Email Andy at [email protected].
Matthew Howerton is a writer, political consultant, campaign manager, and former congressional staffer based out of Louisiana. Matt was born in Houston, Texas where he was active in promoting christian-conservative policies and candidates for public office.
Having served on many campaigns and as a staffer for the 115th Congress, Matt has a wealth of political knowledge and experience. His electoral assists include a newly-elected U.S. Senator, Governor, U.S. Congressman, State Representative, and City Councilman. Matt continues to fight for common-sense solutions for Texas, Louisiana and the United States.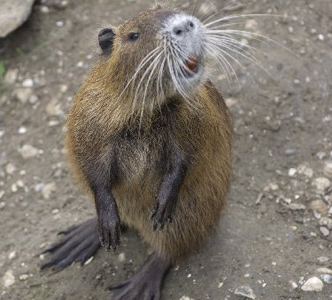 Oscar
The world's most literary nutria, Oscar can usually be counted on to provide Hayride readers with the strange, the humorous and the stupid. He's been blogging at The Hayride since January 2010.
Between dodging trappers and target-practicing Jefferson Parish sheriff's deputies in his habitat on the shores of Barataria Bay, Oscar finds time for amusement in pop music, television, movies and the crime section of the Times-Picayune. His style can best be described as colloquially sarcastic, as befits an oversized swamp rodent of South American lineage.
At three feet, nine inches, Oscar is also the proud power forward for the Barataria Barbarians, perennial champions of the Jefferson Parish Semi-Pro Nutria Basketball League. He has yet to parlay that achievement into celebrity status, however. Email Oscar at [email protected].
Advertisement
Advertisement