MacAoidh
The founder and publisher of the Hayride is Scott McKay, who you'll see posting under the handle "macaoidh." If Louisiana has a "more prominent conservative pundit, it might be Scott, whose writings appear not only at the Hayride but also at The American Spectator, Right Wing News, PJ Media and RedState.com, among others. Scott is a veteran of the media business, having published Purple & Gold Magazine, an LSU sports publication, from 1997-2004.
E-mail Scott McKay at [email protected].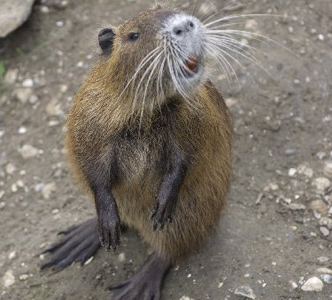 Oscar
The world's most literary nutria, Oscar can usually be counted on to provide Hayride readers with the strange, the humorous and the stupid. He's been blogging at The Hayride since January 2010.
Between dodging trappers and target-practicing Jefferson Parish sheriff's deputies in his habitat on the shores of Barataria Bay, Oscar finds time for amusement in pop music, television, movies and the crime section of the Times-Picayune. His style can best be described as colloquially sarcastic, as befits an oversized swamp rodent of South American lineage.
At three feet, nine inches, Oscar is also the proud power forward for the Barataria Barbarians, perennial champions of the Jefferson Parish Semi-Pro Nutria Basketball League. He has yet to parlay that achievement into celebrity status, however.
E-Mail Oscar at [email protected].