Sometimes things aren't what they appear.
For example, this morning the campaign of Democrat congressional candidate David Melville, running against Dr. John Fleming for the 4th District seat in northwest Louisiana, put out a press release touting the endorsement of a prominent Republican politician to its side. On the surface, it seemed like a rather significant development in a race expected to be one-sided on Election Day…

 Today David Melville, U.S. Congressional candidate in Louisiana's 4th District, proudly announced the endorsement of former Republican governor Buddy Roemer. 

"I am a proud Republican for the past 20 years," said Roemer.  "But, I realized as a public servant and now as a private citizen that America comes first, not the Party.  David realizes this and commits to this principle of putting America first.  Now, more than ever, we need David Melville in the United States Congress."

"I am humbled to receive Buddy's endorsement," Melville said.  "Despite the difference in party affiliation, he and I agree that this district needs a representative that will focus on listening to the needs of everyday people, bringing job opportunities to Northwest Louisiana, and ending the corruption in Washington.  I am ready to go to Washington and work with all sides to get results for the 4th District, and I appreciate his support."

As a pastor, community leader, and family man, Melville believes in bringing people together to get things done for the common good. 
But Fleming's campaign responded with a detail Pastor Melville left out. Perhaps our readers can spot it…
"An endorsement from Mr. Melville's brother-in-law — a former governor — simply establishes that old style family and political connections, which the people of Louisiana have come to despise, are still alive and well in this state. Instead, I have worked hard for and earned the trust and endorsements from important working associations such as the US Chamber of Commerce, the Louisiana Sherriff's Association, the National Rifle Association and many many others."
We thought it was a detail that might be of some interest to disclose, though perhaps the Melville campaign thought it would make for better copy to say they got an endorsement across party lines from a former governor than that his brother-in-law is backing him.
Another detail that would indicate Melville's Roemer endorsement is less of a story than it might seem is a line on the FEC report of the campaign's individual contributors…
Hey, who's that on the ninth line? And when did he make that max-out donation to the Melville campaign?
End of June. Four months ago.
Seems the Governor's mouth takes a while to follow his money. He is a banker these days, after all.
There's no polling available on this race, but as of Sept. 30 Fleming had raised $1.3 million, spent $908,000 and had $426,000 left. Melville had raised $182,000, spent $164,000 and had about $19,000 on hand.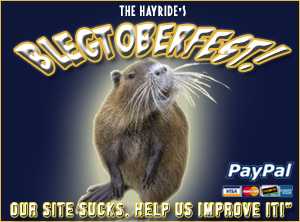 Advertisement
Advertisement