This one's rather short and sweet.
But pretty consequential, we think…

We've got just one poll to discuss. Just one. But it pretty much says it all.
And that is that after less than two years in office, Barack Obama has rehabilitated George W. Bush. Just in time for the former president's book to come out.
But that personal favorability doesn't translate into re-election support when voters are asked if Obama deserves a second term. Says Schoen: "Despite voters feelings toward Obama personally, 56 percent say he does not deserve to be re-elected, while 38 percent say he does deserve to be re-elected president." Worse, Schoen adds, "43 percent say that Barack Obama has been a better president than George W. Bush, while 48 percent say Bush was a better president than Obama has been."
This from Democrat pollster Doug Schoen, who has been ringing alarm bells about Obama's policies and conduct for months. Schoen's new poll on the president's approval generates some absolutely disastrous numbers…
56 percent of the respondents want Obama gone in 2012. 38 percent say they'd vote to re-elect him.
54 percent say the Tea Party has been a good thing.
By a 48-39 margin, Republicans dominate the generic ballot.
In a three-way generic ballot, Republicans win 25-24 over Democrats, with a third party getting 11 percent and 40 percent are undecided. Which brings us to…
51 percent would like a third party. Our thought on this: Everybody assumes that's going to be the Tea Party, but what if the third party ends up coming out of the "Hillary wing" of the Democrats? That's probably a good bit of this 40 percent. Maybe somebody should do some polling on the breakup of the Democrats, particularly if Tuesday ends up a wipeout.
By a 53-36 margin, respondents would like to see a Republican-controlled Congress.
By a 55-26 margin, respondents think the Tea Party is a grassroots movement rather than corporate-generated "astroturf." Nancy Pelosi has lost that argument.
By a 57-35 margin, respondents said they agree with the reasons for Tea Party protests. This is a clear signal that the American people are trying to give a mandate for smaller, less intrusive government.
By a 45-26 margin, the Chamber of Commerce gets a thumbs-up. Massive failure by the Obama administration to attack the Chamber. Unbelievably stupid.
By a 48-39 margin, respondents identify more with the Republicans than Democrats.
By 51-24, an Obama endorsement is a negative for a political candidate.
Obama's approval rating is upside down 42-57. He's upside down 43-55 on the economy.
Right track/wrong track? Upside down by a 26-66 number.
By 52-38, they want Obamacare repealed.
By 77-15, they want the Bush tax cuts extended for everybody under $250,000 per year. By 50-40, they want tax cuts for those above $250,000 as well.
These are astounding numbers. They basically signal a consensus for repudiation of Obama's policies in total. They don't signify that the GOP is anything special; Schoen's numbers portend the Republicans will get the House and maybe the Senate, but essentially the American people are going to hire them to do a job and that's it. And what's more, there is a good deal of support behind the idea of a third party to get hired for that job if the GOP can't do it. But the problem with the third party idea is there are just enough Democrats to insure a win in a three way race – assuming that the third party is a Tea Party.
The takeaway? Obama is all but dead in the water and the Democrats are dead with him. Tuesday will be a big night for the GOP. But the voters expect performance. If they can't deliver on smaller government and less taxes and spending, the GOP might crack.
With so clear a message, the GOP leadership can't possibly not fight to fulfill that mandate. Right?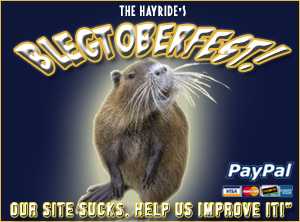 Advertisement
Advertisement