Well, we all know about the state budget crisis and the potential for Louisiana to run a deficit over the last year.  So, the "revelation" today that the state budget plunged $100 million dollars  in the red might have seemed more than expected, but not entirely shocking.
Paul Rainwater blames revenue shortfalls on corporate income tax collections which amounted to less than expected levels.


Yeah so there's no accountability on the part of the administration, right?  Of course it's the economists' fault who predicted tax revenues higher than what occurred, but I'm sure there was a margin of error for these predictions that was likely explained in detail to Rainwater and the administration.  Rainwater blamed economist predictions instead of taking accountability and then had this to say about the deficit:
I would think it's unusual. Everyone tells me it's unusual. It feels unusual."
Thanks, that's really enlightening.  What is he talking about? I mean does that make sense to anyone? So since it's unusual are you saying the administration gets a free-ride, no accountability pass? 
It's not the fault of economists who made incorrect predications.  Any prediction of corporate revenue has a margin for error.  It is the administration's job to interprete these predictions and make budgetary decisions accordingly.  Why blame economists? Take accountability, because at the end of the day, your administration makes the policy and at the end of the day the result of that policy should be laid at the feet of the decision makers.
The Jindal Administration has tackled the problem of fiscal responsibility head on, slashing budget programs significantly:
State Officials adjusted spending three times during the last budget year in response to declining revenue.  Those cuts apparently were not enough to prevent the state from ending the year with less money than was needed to cover expenses.
Apparentely they weren't.  Just stand behind your policy, and admit you didn't do enough to balance the budget.  Maybe you couldn't have done anymore than you did.  Maybe that wasn't feasible.  I buy that.  I think others would too.
What I don't buy is laying blame on poor economic advice.  The fact is, Jindal worked hard to balance the budget, and he didn't raise taxes to do it, he cut the budget.  Everyone appreciates the lesser evil there.   But at the end of the day it simply wasn't enough, and it's not the fault of economists. It's the fault of the people who make policy.  Accountability. Get some.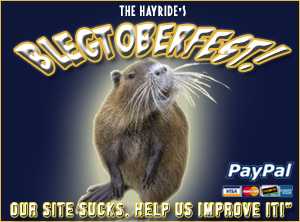 Advertisement
Advertisement