In the previous two articles in the series, we looked at the Senate and Governor's races across the nation. We would like to shift gears in this article to focus on the Louisiana Congressional races.
Overall, the GOP did very well in Congressional races in Louisiana. While the delegation remained 6-1 Republican, the Democrats picked up a seat in New Orleans that was won by a Republican under unusual circumstances while losing, as expected, Democrat Charlie Melancon's seat in south Louisiana.  
Continue reading at http://winwithjmc.com/archives/2090
John Couvillon is a political consultant. His company is JMC Enterprises of Louisiana, Inc. with expertise in the data analysis aspects of political campaigns, such as poll sample development/analysis, development of targeted voter files for phone canvassing or mail outs, campaign strategy, and demographic consulting. See his site at WinWithJMC.com for more information.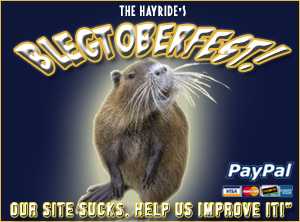 Advertisement
Advertisement