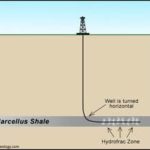 In the wake of devastating mid-term election losses for his base, President Obama is voicing a desire to "reach across the aisle" and work in a bipartisan fashion with a Republican House and a stronger Republican Senate.  One of his first suggestions at bipartisanship was the expansion of the domestic natural gas industry.
"We've got, I think, broad agreement that we've got terrific natural gas resources in this country," Obama said when he was pressed for issues on which he could compromise with Republican leaders. "Are we doing everything we can to develop those?"
Regular visitors to The Hayride know that the answer to that question is a resounding "no."  That same base that encouraged policy which resulted in the devastation on Tuesday has discouraged production of natural gas, especially that found in shale formations, due to the application of hydraulic fracturing to recover it, and their ongoing claims of possible groundwater contamination associated with it.  We have explored that claim at length, and won't belabor it again tonight.  We don't share their concerns, nor does history or science.
At the same time Obama is claiming to encourage natural gas development, he is, under pressure from that same base, expected to continue his efforts to broaden the Environmental Protection Agency's authority to regulate carbon emissions and hydraulic fracturing without benefit of legislative empowerment.  We don't share their concerns there, either, as state environmental regulatory agencies have successfully monitored hydraulic fracturing for years, and neither the science nor the public support the theories of climate change, anthropogenic global warming, or as it is now called, "bio-diversity."  If the folks in New York State choose not to frac' for gas, it should be their choice.  That decision should not be mandated by a federal agency or imposed on other jurisdictions.
We do support expanding natural gas production, as do several of Obama's supporters, such as outgoing Democrat Governor Ed Rendell of Pennsylvania, whose state stands to benefit greatly from production in the Marcellus Shale, much as Louisiana is benefiting from the Haynesville Shale.  Appearing with Jim Cramer on "Mad Money" recently, Rendell waxed eloquently about the benefits of clean burning natural gas in lieu of coal, and encouraged governments and private industry at all levels to convert their fleet vehicles to compressed natural gas, which burns cleaner and more efficiently than gasoline or diesel.
Will Obama follow such advice, or will he continue his efforts to convert the federal fleet to Chevy Volts?  We will know by his actions if his comment to the nation was serious.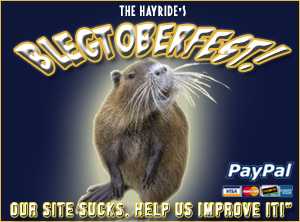 Advertisement
Advertisement