I'll be the first one to tell you I wasn't a huge Boehner fan prior to last night.  I think for the most part he's tiptoed around many issues that conservatives would have liked him to tackle head on in the runup to the election.
But let me just say that after last night's speech I have no doubt that he will do his duty as Speaker of the House as we've never seen it done before.  He will be loyal to the American people and the constitution because he truly believes in doing so.


When Boehner was ending his speech, you could literally see his collected, calm, and confident demeanor cracking under the emotion of the situation.  At first, I though he was faking it.  But he continued on, and I realized he wasn't faking it.  He truly cared about what he was saying, and he was truly passionate about his job serving the American people.  You can see it in his eyes if you look.  That doesn't lie.

I think the most interesting part of this speech was how in a mere 5 minutes, Boehner connected with the American people in a way Barack Obama never could over 2 years trying.  Obama, often praised for his excellent communication skills, has failed miserably at connecting with the people he claims to serve.  In 5 minutes, Boehner accomplished the task Barack Obama had been failing at miserably for 2 years.  I suppose great communication doesn't necessarily correlate with success, and contrary to conventional wisdom it doesn't seem to correlate with popularity 100% of the time either.  The Telegraph, United Kingdom news outlet, had an interesting and similar take on Obama's failure to connect:
There was a general sense that his personality was over-controlled and repressed, and that this was perhaps a function of his self-invention: the effect of having made a conscious choice to adopt an identity and a history (the Chicago black activist) which was unconnected to his real past. It occurred to me that, in an odd way, he was a Gatsby-like figure who had reinvented himself but whose new persona could be sustained only with a tremendous act of will. This psychological analysis seemed not unconnected to the political one, which revolved around his peculiar inability to sense what most Americans would regard as alienating and contrary to their own values and culture.
Boehner, historically a strong man and unemotional, has shown his passion in the run up to the election with several tremendous speeches, climaxing with his speech last night.  He hasn't talked specific policy yet, which is a point to note.  However, he didn't have to, nor did he need to do so last night.  I think he made it quite clear he was committed to the conservative cause with his closing comments.  In that final 2 minutes, he accomplished what Obama never could: he dedicated himself to the America people.  Congratulations to him, and congratulations to us.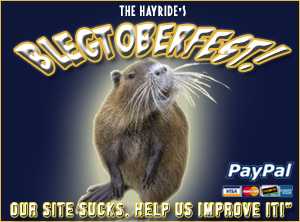 Advertisement
Advertisement