Most Americans have no idea that the GOP won control of the House of Representatives, and only 38% of Americans are aware the John Boehner is the new speaker.  This data is according to the Pew Research Center's New IQ quiz:
Fewer than half (46%) know that the Republicans will have a majority only in the House of Representatives when the new Congress convenes in January, while 38% can identify John Boehner as the incoming House speaker.
Also, as many Americans believe that Tony Hayward is the U.K. Prime Minister as believe that Conservative leader David Cameron is the PM:
Just 15% know that David Cameron is the prime minister of Great Britain; about as many say it is Tony Hayward, the former chief executive of BP. The proportion correctly identifying Cameron as the British prime minister is about the same now as it was in July (19%).
On a more amusing note, it was discovered that most registered Democrats are not aware that the unemployment rate is near 10%:
About six-in-ten Republicans (63%) correctly estimated the unemployment rate at about 10%, compared with 48% of Democrats. A wide partisan gap is also seen in awareness of the U.S. trade deficit: 72% of Republicans and 58% of Democrats say that the U.S. buys more good from abroad that it sells.
Explains alot.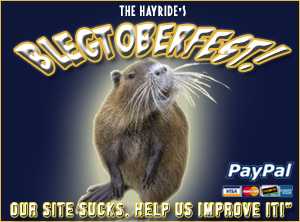 Advertisement
Advertisement