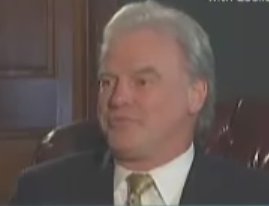 The lawsuit filed by former congressman and failed 1995 gubernatorial candidate Cleo Fields to block a Board of Regents study into merging SUNO and UNO took another turn today, as Judge Tim Kelley of the 19th Judicial District Court overturned a temporary restraining order stopping the study from earlier in the week.
Fellow 19th JDC judge Janice Clark had issued the injunction Monday evening upon the filing of the suit, which alleges that when Gov. Bobby Jindal replaced four African-American members of the Board of Regents with white males it upset the constitutionally mandated racial diversity of the board and invalidated its authority to conduct the study. Jindal, through Attorney General Buddy Caldwell's office, answered the suit and the injunction with a rather scathing motion to dismiss, and Kelley granted the motion today.
The Baton Rouge Advocate outlined Kelley's criticisms of Clark's TRO…
Judge Tim Kelley of the 19th Judicial District in East Baton Rouge Parish said the temporary restraining order signed by Judge Janice Clark on Monday had procedural flaws.

…

Additionally, Kelley found Friday no irreparable harm would come to the Southern University students between now and Feb. 24th, when the hearing on the constitutionality of the merger study is scheduled to be considered.

Kelley also said that since the Regents had hired a consultant to handle the analysis, state government could have to pay additional costs because of the delay.
Advertisement
Advertisement