With the news that Indiana's Senate Democrats are running away in a similar vein to their compatriots in Wisconsin rather than lose a vote making the Hoosier State a right-to-work state, it appears that a new term is being coined.
On Twitter, the term has its own hashtag. And the smartassery is legendary.
A few samples…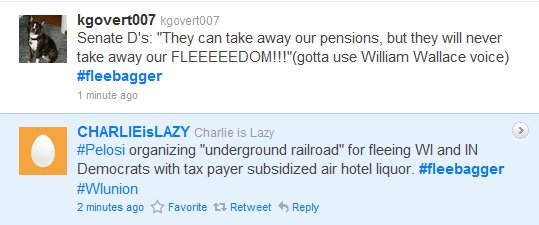 Hit the link for more.
What we need here is a soundtrack.
I'll get us started…
UPDATE: Sheesh! How could I forget this one?
UPDATE: From Michelle Malkin, brilliance…
Advertisement
Advertisement