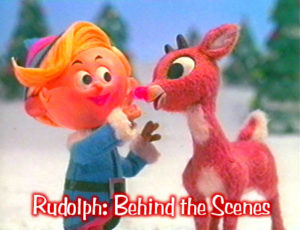 If you were like me and grew up watching Rudolph the Red-nosed Reindeer, you were blissfully unaware on the damage that what seemed like a fun, positive stop-animation show about a deer with a glowing nose was inflicting upon you.
Thankfully, we have people like psychologist George Giuliani to set us straight.
Giuliani, who appeared on Fox and Friends this morning has rewritten the the Christmas classic in his new book, No More Bullies at the North Pole.
As Giuliani points out, why should anyone have to do anything extraordinary to be accepted, like Rudolph did when he saved Christmas? After all, Giuliani says he has never done an extraordinary thing in his entire life–that I can believe.
It turns out that Rudolph the Red-nosed Reindeer, which I always assumed taught acceptance and overcoming obstacles, actually teaches kids how to bully and should be banned or at least changed to fit our times.
A post a week ago dealt with the effort put forth by people like Giuliani to protect our kids from, well, everything. I'm thinking about starting my own campaign to ban skinned knees.
Maybe Rudolph should be banned, but after doing a little research on the issue I'm a little confused. I'm also learning more about old Rudolph than I ever knew. There are some who believe that  it's actually a "gay coming out-story."  It would seem that more than Rudolph's nose is flaming at the North Pole.
Regardless, there is no doubt that Rudolph the Red-nosed Reindeer was overdue for a rewrite. There is also an updated version of the old cartoon that deals with both bullying–Santa was the biggest bully of all–and homosexuality. Enjoy and Merry Christmas…um..I mean Happy Holidays.
Advertisement
Advertisement