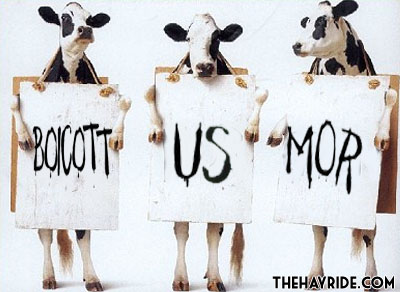 It doesn't look like that boycott's goin' so well.
My cousin T-Bill's got an office right by Chick-Fil-A in Lafayette and he says it looks like one of those Carmax lots over there.
And they say they had to call the cops in Monroe to direct traffic by the Chick-Fil-A over there because the drive-thru line is a mile long. Like an actual mile.
There are pictures…
That's in Colorado. This one's in Houston…
And this is in Naperville, Illinois. You know where that is? Pretty freakin' close to Chicago, that's where.
Y'know where Schaumburg, Illinois is? Pretty freakin' close to Chicago as well. This is the scene there…
Oh, and this is IN Chicago. A bit more crowded than Rahm Emanuel's ballerina lessons…
And in Kansas City…
This is in Pensacola…
Gallatin, Tennessee, just outside of Nashville…
And one in Mississippi…
This one's a bit more understated; it's at Millerville Road in Baton Rouge. But that drive-thru line goes down the street…
In other words, pretty much everywhere there's a Chick-Fil-A, there's a madhouse.
MacAoidh said on his Facebook earlier that he wasn't going to Chick-Fil-A today on account of how it's too crowded because of the boycott.
I don't think that boycott was all that effective.
But see, on Friday the gay people – wait, stop, that's not right; it's only the militantly obnoxious gay people – say they're gonna show up at Chick-Fil-A for a "kiss-in." But if they do, we should have pictures of all that. And the Chick-Fil-A people had better be ready with lawyers, because if what shows up looks anything like the people from that Real L Word show they'll have a reason to sue for the loss of appetite their customers will put up with.
This thing was stupid from the get-go. When you're three percent of the population, you're gonna get blowed up when you piss off a lot of the other 97 percent. Which is what these clowns did.
Maybe the boycott works after all. Maybe so many people will jam all those chicken joints that Yogi Berra's line will come true.
Y'know, this one? "Nobody goes there anymore. It's too crowded."