First, we had eyes and ears in Tampa and got a pretty good line on what went on outside the convention hall…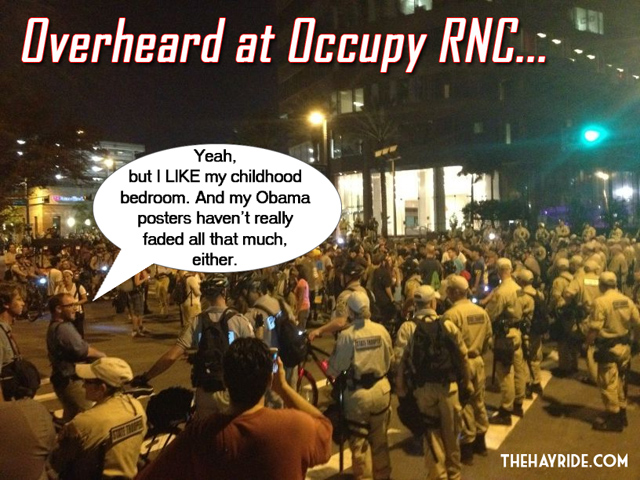 Timely…
Resourcefulness…
Cute…
There's a lotta talk about Clint Eastwood lately. Wonder why that is.
Whatever the reason they're talkin' about him, some people don't like him so much anymore…
Even Obama got pissed. Apparently he went on Twitter and posted a picture that said "this seat's taken."
There was what Tim Pawlenty said, cuz Pawlenty's a mean Republican y'know…
Paul Ryan was mean, too…
Ahhh, politics.