…but we're not sure exactly which way she's doing it. You can decide this one for yourself.
First, courtesy of the Washington Free Beacon, here's video of Cutter saying that this Benghazi thing is a great big nothingburger and it's only a big deal because Mitt Romney is making it one.
Then she threw a big ol' stack of firewood on top of the blaze by getting on Twitter and givin' us this…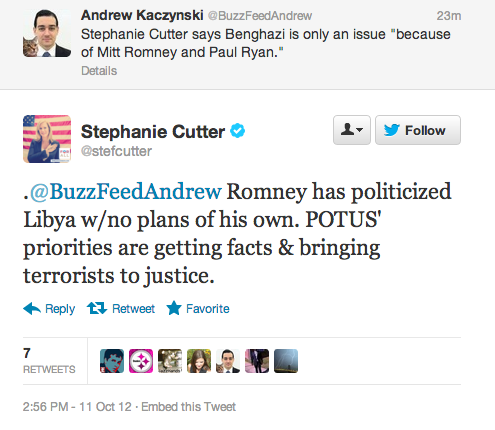 Yeah, yeah. It's pretty amazin' stuff.
Last time I saw a mouth like that it had a hook in it, by the way. She's not a great testament to Obama's ability to hire good people (or Axelrod's, either).
But here's your question you gotta answer.
Was she channelin' this Kevin Bacon…
…or this one?
You guys are gonna have to figure this one out. I can't decide.
Either way, she's Bacon.