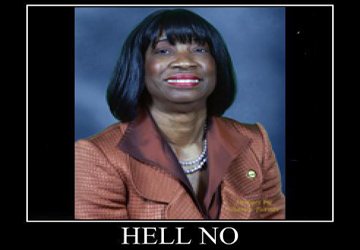 As one might expect, with Pres. Barack Obama not wanting to waste a crisis to extend the reach of government control, great attention has been placed in national policy-making circles about firearms policy since an apparently deranged individual shot up a Connecticut school. Louisiana legislators, taking advantage of the bill prefiling for the legislative session that starts Apr. 8, have for the most part responded with helpful legislation as a response specifically to the tragedy but also more generally to the larger issue of just how much and what kinds of regulation about firearms best serves the public interest.
Most bills constitute an improvement in the public policy environment on this issue. HB 6 by Rep. John Schroder would present the opportunity for off-duty law enforcement officers to use weaponry on school grounds. This increases the chances that sufficient firepower would be available to counter a maliciously-armed individual, that would discourage them from thinking they can ravage a presumed and voluntarily disarmed environment, and that would begin the process of dispelling the fiction that is the pretend "gun-free" zones arbitrarily imposed in the state. Hopefully, other bills will surface getting rid of any restrictions for licensed concealed carry permit holders in the vast majority of public spaces.
HB 8 by Rep. Jeff Thompson would keep criminals from targeting defenseless households by prohibiting publishing whether an address was associated with a concealed carry permit. This would prevent the possibility of criminals getting this information from an irresponsible public source, and picking and choosing households to break and enter on that basis. In addition, those specifically wishing to steal guns (few habitual criminals obtain firearms legally) could use the information for burglary attempts.
HB 21 by Rep. Henry Burns would make it more difficult for mentally ill individuals to possess firearms by increasing reporting requirements and agency coordination. While only a small proportion of the mentally ill commit violent crimes, among those who do they disproportionately are mentally ill.
The only clunker of the bunch introduced to date is HB 4 by Rep. Barbara Norton, which would increase the chances of deadly violence against homeowners by rendering protective firearms more difficult to use. Norton's bill stupidly would require locking of handguns, on triggers or in containers, in households and dampen the deterrent effect on criminals, who would figure their chances of getting into a home without confrontation by deadly force would increase with this restriction.
Except for this one, these prefiled bills, hopefully joined by others that, follow what reputable research on the larger issue of degree of government control over guns has shown: at their most optimistic outcome, increased control does nothing to prevent violent crime. Policy-makers need to keep that in mind as Louisiana considers how to modify the legal code in this area, and to disregard advocacy literature disguised as research that suffers through considerable methodological problems (such as this, which confuses correlation with association by failing to include appropriate control variables).
In this area of policy, solutions do not come by trying to treat the symptoms – the use of a firearm against somebody through restricting that – but by treating the disease – shaping the mentality of those who want to use firearms for violent purposes other than self-defense by presenting them with disincentives to do so. In the main, Louisiana legislators have responded appropriately, with the promise that when the session is complete in less than four months that pattern will summarize their efforts as a whole.
Advertisement
Advertisement