From Twitter.
I'm guessing the news won't report this! First hand from my mother who works at the Navy Yard #NavyYardShooting pic.twitter.com/pXlBIxZC5j

— An American Patriot (@Schmidt2R) September 16, 2013
We can't say for sure that this is accurate. But if CNN can report that Aaron Alexis used an "AR-15 shotgun" to kill 12 people, we can run with this.
A blown-up version.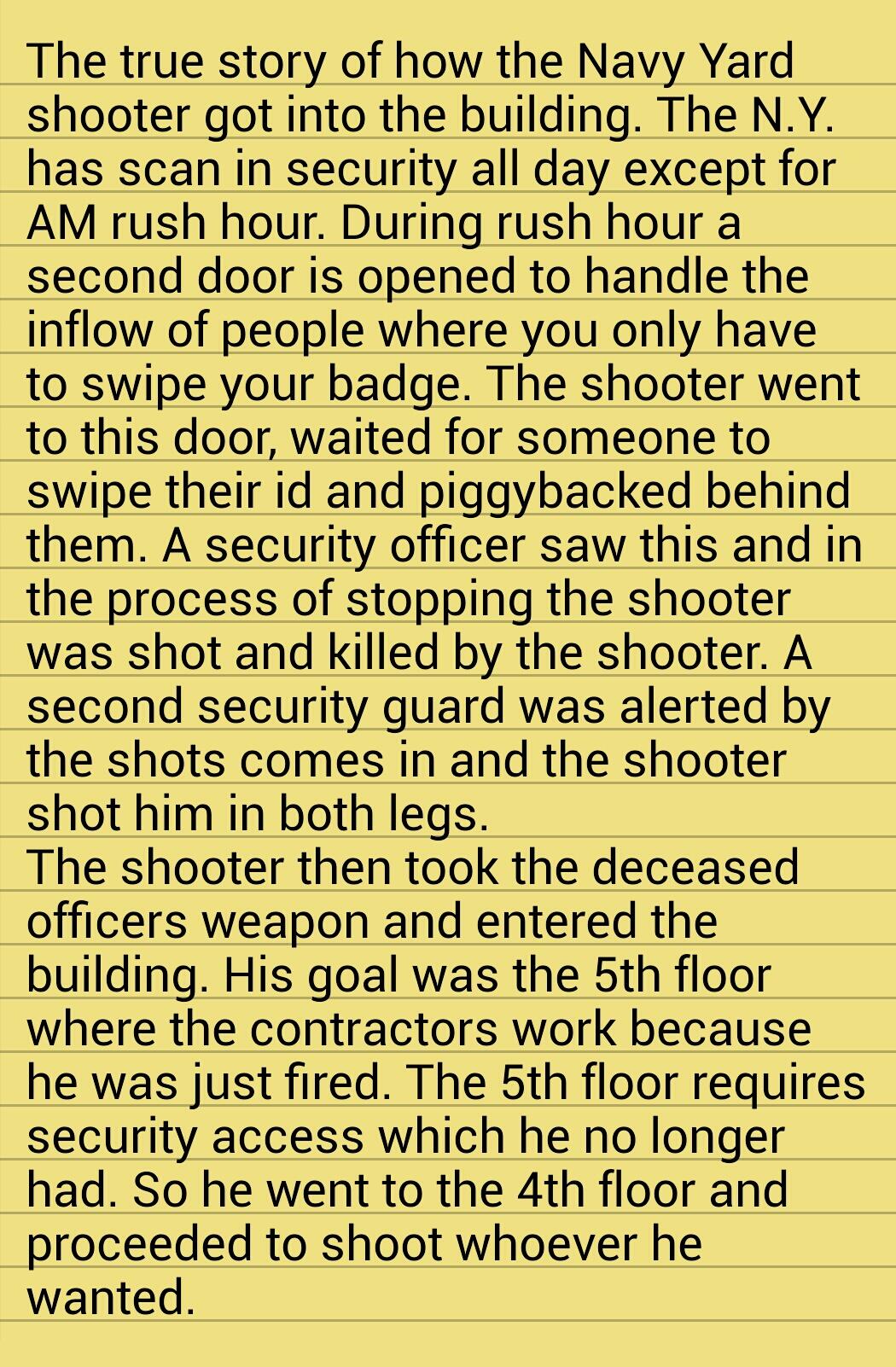 It turns out that CNN and Sen. Feinstein, who – in her role as America's most prominent leftist gun-control ghoul – didn't even wait for the blood to dry before she attempted to make political hay out of the Navy Yard shooting, were almost correct about the weaponry used.
Because one of the dead at the Navy Yard was killed by an AR-15. Any guess as to who that was?
The other 12 were killed with Joe Biden's shotgun and a pistol.
This would be almost entertaining, but for (1) the circumstances and (2) the fact that the gun-grabbing Left is incapable of shame or even of slowing down for fear of their own beclownment.
And something else – why is it that conservatives are supposed to accept Obamacare as settled law but gun-grabbing lefties like Diane Feinstein can't accept that the 2nd Amendment guarantees the right of American citizens to keep and bear weaponry? How come all of their political victories are permanent but the Constitution is inviolable only so long as the right news cycle doesn't come around?
We're all for banning the AR-15 shotgun here at the Hayride. Since it doesn't actually exist, nobody should be opposed to that.