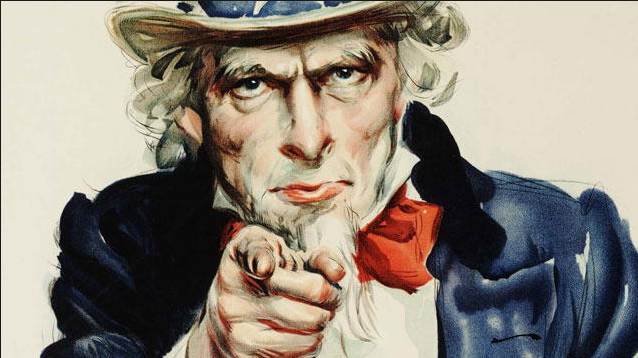 In case you didn't know, Tax Day is upon us, and Uncle Sam wants his money.  As accountants look longingly at their calendars to mark the end of busy tax season, and the rest of us rush to mail or e-file our tax forms, we're extremely conscious of the price we all pay for protection, infrastructure and other public services provided by our federal, state and local governments.
Paying taxes is a civic duty – and something I'm proud to do – but what I don't like to think about is the additional cost we all have to pay for abuses in our legal system.
In Louisiana, we have it better than many other states when it comes to traditional taxes. According to the annual report from the Tax Foundation, Louisiana was the first state in the nation to reach "Tax Freedom Day," the day on which Louisiana residents have collectively "earned enough money to pay off [the] total tax bill for the year."
In Louisiana, "Tax Freedom Day" arrived just last month on March 30, but here we are in April still paying the price for lawsuit abuse, aka, the "tort tax."
The annual "tort tax" is a metric issued by a Towers Watson, which measures losses, defense costs and administrative expenses of our legal system. According to the Towers Watson study, "The U.S. tort system cost $264.6 billion in 2010, which translates to $857 per person." Perhaps even more troubling is another study conducted by the Pacific Research Institute in 2007, which estimated the overall economic cost of our legal system to be more than $865 billion annually.
Whether you look at direct or indirect costs, the overall impact of excessive litigation is clear. The average Louisiana family of four pays a "tort tax "of at least $3,500 every year.  That's money we could be saving or spending to better benefit our families.
So why haven't you heard about the "tort tax?"  That's because it is a hidden tax that's built into the price of goods and services that we all purchase.  We feel the direct impact of the "tort tax" through increased insurance premiums, fewer jobs and new products, lower wages and benefits for workers, reduced access to health care, and higher taxes to pay for court costs. What's worse is these costs will only keep going up if our courts continue to be abused by those who view our system as a lottery rather than an instrument of justice.
Fortunately, we have a chance to address the "tort tax" by reining in lawsuit abuse in Louisiana.  The legislature is currently considering a series of reforms to bring fairness and common sense back to the judicial system in our state, and in turn save money and support job creation.  To learn more about these bills specifically, visit www.SupportJobsNotLawsuits.com where you can access a legislative alert center and contact your elected officials to voice your concerns.
I hope you will join us in supporting these much-needed reforms. We already pay enough in traditional taxes.  We shouldn't have to pay an extra "tort tax" to personal injury lawyers.
Melissa Landry is Executive Director of Louisiana Lawsuit Abuse Watch, a non-partisan, non-profit citizens' watchdog group dedicated to raising awareness about the negative impact of lawsuit abuse and its costs to Louisiana workers, consumers, taxpayers and small businesses.  Learn more at www.LLAW.org.