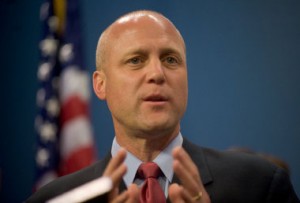 New Orleans Mayor Mitch Landrieu's push to create a local tobacco tax in the city failed again in a split 7-8 vote in the House Municipal, Parochial and Cultural Affairs Committee.
This was the second time that the Committee voted on the matter, as Rep. Helena Moreno (D-New Orleans) announced she would be bringing the tax hike proposal back to try and get it passed.
The cigarette tax, as previously reported by the Hayride, would triple the current tobacco tax rate, which is 36 cents per pack to $1.11. Not to mention, this would make the city of New Orleans the only local government to have it's own tobacco tax and would raise approximately $12 million to $18 million per year.
Moreno amended the cigarette tax legislation, though, to add 5 cents to the original amount in order to fund the city's economic development and health care. The committee also voted to involuntary defer the tax hike, preventing Moreno from bringing it before the Committee again for a third time.
The tax hike is one of three tax hikes by Landrieu in an attempt raise money for the city to help pay off millions for the city's firefighters pension fund, renovate the Orleans Parish Prison and refine the police force, as a judge mandated.
The city would need $34 million to $49 million per year to pay for the consent decrees and the pension fund. If approved, the three taxes would raise an estimated $31 million to $41 million per year. The city's general fund budget this year is $505 million.

Taxes are a sensitive subject. It was only last month that New Orleans voters rejected the Audubon Nature Institute's request for a 50-year property tax increase, by a 2-1 margin.

Landrieu has fretted to lawmakers privately for several weeks — the latest came during a presentation to Orleans Parish lawmakers Wednesday at the Capitol — about how difficult it will be to pay for a court ruling involving the firefighters pension fund and federal agreements regarding the Police Department and the Orleans Parish Prison. The mayor has sought relief from the courts but has lost every round.
Landrieu's other tax hike up for discussion soon involves increasing the city's hotel/motel tax, giving voters the option to raise the hotel tax, which is currently at 16.44 percent. According to The Lens, "The new rate of 18.19 percent would give New Orleans the second highest hotel tax rate among top tourism cities, after New York City."
Lt. Governor Jay Dardenne has made known his opposition to the Landrieu hotel/motel tax hike for what he says would be detrimental to the city's tourist industry.