It turns out that the left-wing nuts at the Louisiana Bucket Brigade are going to stage one of their usual near-riots at a periodic meeting of the Burean of Ocean Energy Management in Metairie on Wednesday. Three months ago these clowns actually staged an "occupation" of BOEM's offices in New Orleans as an attempt to stop a Gulf oil lease sale. They've been running around pushing their special brand of Luddite enviro-loon insanity for some time now.
Well, on Wednesday things will be a little different. On Wednesday a number of groups who aren't hypocrites driving cars running on oil while talking on cell phones made of plastic to protest the extraction of oil from under the sea floor have decided to meet them there, and if you're free you should do the same.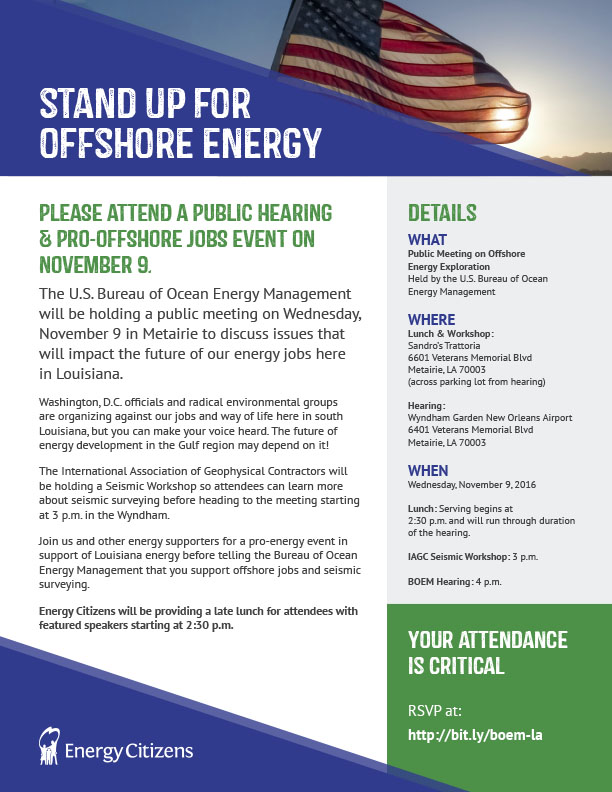 The get-together will be at Sandro's Trattoria, starting at 2:30 – with food and drinks provided. At 4:00, the Energy Citizens group will walk across the parking lot to the Wyndham, the ballroom of which will serve as the venue for the BOEM hearing.
Click here to register in advance for the event.
Other than the runoff elections, which in the New Orleans area could be pretty ho-hum affairs if neither Caroline Fayard nor Foster Campbell finish ahead of Charles Boustany for second place, this could be one of the last chances for a good political rumble for a while. Unless John Kennedy wins in the Senate race and opens up the State Treasurer seat for a special election next fall, Louisiana will be an electoral desert for a long time – the 2018 midterms don't have a Senate race and everybody elected to Congress this fall is likely to be without a significant challenger.
So if you have any political gas left in your tank by Wednesday, come on out to Sandro's and let's show the hippies from the Bucket Brigade that they don't represent the people of Louisiana.