A new report quantifies the cost of opioid use at the state level– for Texas opioids cost the state $20 billion each year. Texas ranks # 7 among the top 10 U.S. states in annual dollar costs associated with opioids.
Opioids cost the state of Texas an estimated 1.27 percent of its gross domestic product every year.
The AEI analysis is based on two estimates of the societal costs of opioid abuse. Its author writes:
The first is from researchers at the Centers for Disease Control and Prevention (Florence et al. 2016), and the second from the White House Council of Economic Advisers (CEA 2017). The study by Florence and coauthors aggregates nonfatal costs — that is, spending on health care and substance abuse treatment, criminal justice costs, and lost productivity — associated with abuse and misuse of opioids. CEA builds from that estimate and adds the societal burden of fatalities from opioid overdoses, estimating the nonfatal costs of the opioid epidemic in 2015 to be $72.3 billion and the fatal costs to be $431.7 billion for a total cost of $504 billion.
Texas state lawmakers created the new House Select Committee on Opioids and Substance Abuse, which will meet this spring to consider the problem. State Rep. Four Price (R-Amarillo) said in a statement, "I have spoken with the members of the committees and they are committed to finding potential legislative solutions where possible." The committee will review eight topics associated with the prevalence of substance abuse and substance use disorders.
Prescription opioids include pain relievers like oxycodone. Non-prescription opioids, and illegal, also includes heroin.
The Kaiser Family Foundation provided an analysis of data from the Centers for Disease Control and Prevention, National Center for Health Statistics, which found that opioid overdoses rose by 4 percent in Texas in 2016 from the previous year. Compared to the national rate of 13.3 per 100,000 people who overdosed on opioids, Kaiser reported that Texas' rate was less, with 4.9 opioid overdose deaths per 100,000 population.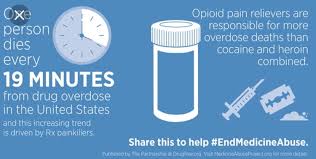 One medical professional took issue with the report, stating that the numbers don't reflect the real problem.
Monica Villarreal, a Hogg Mental Health Policy Fellow at the Center for Public Policy Priorities, wrote in a recent blog post that Texas lacks reliable data on "the number of people who die year to year because of a drug overdose in general, largely due to an inconsistent system of investigating and reporting causes of death. It is very likely the number of overdose deaths in the state is under reported."
Advertisement
Advertisement