Officer Andy Simmons of the Hillsborough Police Department in North Carolina doesn't just try to rescue people. He also has a heart for cats.
A while ago he rescued a kitten from a wheel well of a vehicle and immediately adopted it, naming the little guy "Officer Monty Sprinkles." But unfortunately, Monty was in poor health from the very beginning and ended up not making it.
Simmons keeps Monty's ashes in his office. When he heard of local kittens needing homes, he helped them find homes, including keeping one himself, whom he named "Mercy."
Simmons' posted pictures of the little girl on social media and his story has since gone viral, thanks to initial reporting by the Dodo.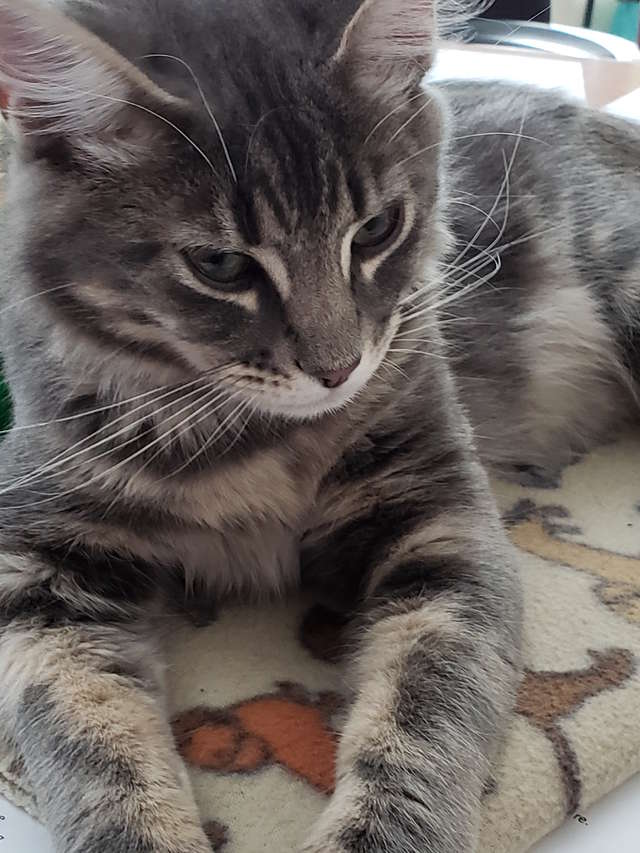 "She has a dog's personality and is very curious," Officer Simmons told The Dodo. "She follows me like a herding dog and wants to investigate every noise she hears."
Simmons brought Mercy to work with him, and all of a sudden, she became the newest member of the Hillsborough Police Department. At first, some of the officers in the department were a little skeptical about having a police cat around but before long, Mercy won them all over, and now no one can imagine life at the police station without her.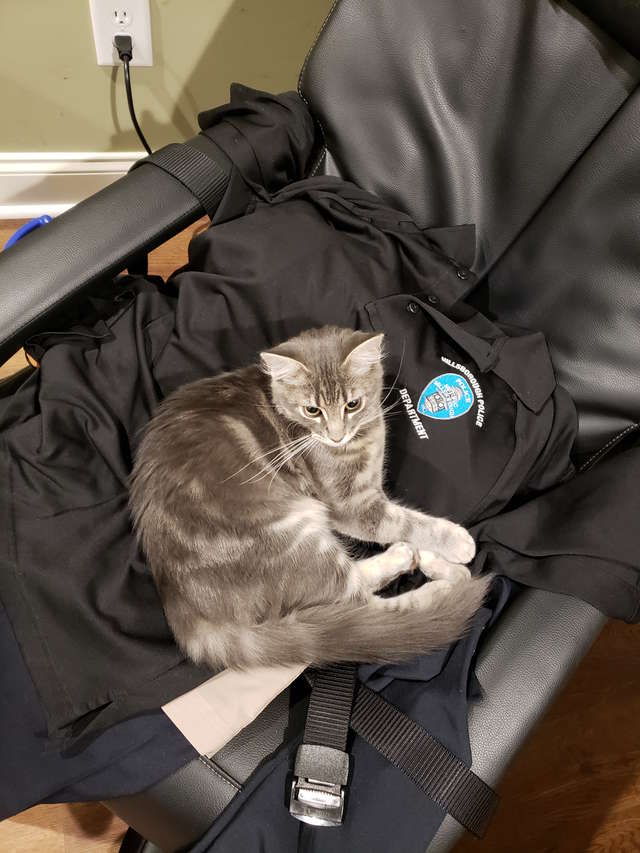 "As days and weeks went on she began to bond with them, usually climbing on their shoulders as they sat, and it became the new norm," Officer Simmons said. "Officers always ask where she is if she takes a day off or is not in my office."
When she goes to work with him, Mercy enjoys lounging in Simmons' office and playing on the jungle gym he put in there for her. But she also has free reign of the police station, and wanders the halls greeting officers with affection.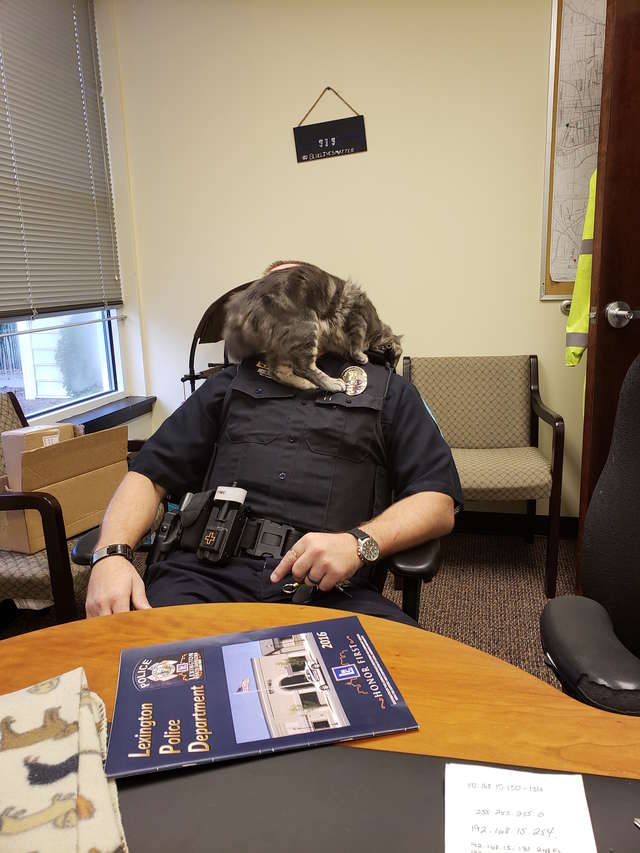 Advertisement
Advertisement