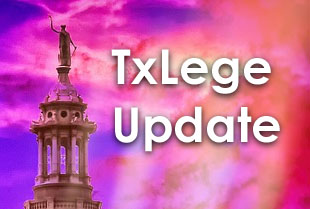 The politics behind toll roads and transportation funding can get into the weeds, so we'll keep this short.
The Texas Toll Payer Protection Act was filed this week, House Bill 1951. According to author and Texas Freedom Caucus member Rep. Matt Krause it's a well-intentioned bill which would "require voter approval for all new toll projects, bring major uniform toll bill reform, set a timeline for taking the tolls off when a road has been paid off, and partner with the private sector for funding where it makes sense to complete a project that otherwise is too costly without raising taxes."
A quick read-through of the bill shows that it also gives the Texas Department of Transportation power to determine whether a toll road is necessary (automatic approval if it's a billion-dollar project) and allows for two new toll roads per year. There is no limit on how often the same toll project can be submitted to voters.
This language is not tucked away inside the meat of the bill: it's all in the first section and worded clearly:
As it stands, now the Legislature must approve of any and all "comprehensive development agreements" (or CDAs) — essentially public-private partnerships (i.e. privatization) to build the roads, circumventing the traditional freeway construction methods. The pros and cons of each approach are well-documented.
In previous legislatures, the approval of new CDAs were completely frozen, and in others they were swiftly approved as budget riders or standalone provisions. Either way, that means there exists a two-year wait before the biennial Legislature and the Governor have a chance to weigh-in on new toll road proposals.
Analysis: HB 1951, while addressing some much-needed and long-awaited reforms, contains a provision that significantly expands the authority of TxDOT to approve toll road CDAs ("tools in the toolbox" is the phrase being used). With the CDA expansion authority so clearly mentioned, it stands to reason this is the main thrust behind the bill, with the other (near-universally acceptable) reforms added to the same bill in order to deter criticism. Here are the pros and cons from each emerging side.
Trivia: The Dallas North Tollway is still collecting tolls more than a decade after it was set to become a freeway. See this archived video from WFAA-TV if you want a good cry:
Advertisement
Advertisement