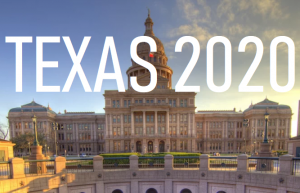 Monday was the first major fundraising deadline for the Texas 2020 election, as the Texas Ethics Commission released campaign finance filings from the second quarter of 2019.
Those these reports do not say much about how things will turn out — in several races many announced candidates have yet to formally file — they can tell us how viable the early-bird filers are in terms of organization and ability to raise funds.
Below are a few highlights as we strained our eyes peering over the reports through midnight Monday.
Gov. Greg Abbott beat modern statewide fundraising records in Texas with a reported $12.1 million raised in a 14-day fundraising period in June. This will give Abbott a war chest of $26 million.
U.S. Sen. John Cornyn raised around $2.5 million, adding to his $9 million cash on hand total.
U.S. Rep. John Carter raised $351,000, has spent $148,000 in the quarter, leaving him around $676,000 on hand to fight back in a race targeted by national and state Democrats.
U.S. Rep. Michael McCaul maintains a huge fundraising advantage ($525,000 raised and around $700k cash on hand), but his nearest Democratic competitors in terms of cash is Shannon Hutcheson who raised $300,000 and Pritesh Gandhi who raked in $180,000.
State Judgeships are in jeopardy as all Republican statewide judge incumbents lost to Democrats in 2018. Spot checking this, Brandy Voss, a Democrat challenging Texas Supreme Court Justice Jeff Boyd, raised $131,000, but $100,000 of that is a loan. She maintains around $210,000 cash on hand. Boyd raised $197,000 but maintains a healthy war chest of around $500,000.
Republican state Rep. Mayes Middleton of Southeast Texas was the top dog among the his peers in terms of this round of reporting — $300,000 during the 14-day period in June, though much of this seems to be a personal loan.
In North Texas, Freshman Democratic state Rep. John Turner has a Republican opponent eager to re-take the Dallas district. Luisa del Rosal, a Southern Methodist University admin, reported $161,000 raised, $13,000 spent, and $152,000 cash on hand. Turner, by contrast, maintains $210,000 cash on hand.
Freshman Democratic Rep. Julie Johnson, who unseated conservative Rep. Matt Rinaldi of Dallas in 2018, reports $109,000 cash on hand. Rinaldi, who has not made an announcement, reported $45,000 on hand.
Also worth noting: Conservative firebrand Rep. Jonathan Stickland of suburban Fort Worth is retiring from the Texas House, and his chosen successor reported $8,614 cash on hand. It's not much comparatively, but so far Jeff Cason is the only announced GOP candidate in the conservative district.
Meanwhile in Houston, Democrats have their sights set on Rep. Angie Chen Button, a longtime Republican who barely survived re-election in 2018. Her 2018 opponent is eager for a rematch, and has $32,000 on hand compared to Button's $541,000 war chest and having raised around $30,000 in late June.
In Houston, Republicans are raring to take back a seat currently held by Freshman Democratic Rep. Jon Rosenthal, whose figures were not available at the time of writing. Republicans include Mark McCaig with $75,000 on hand, who leads the pack.
In Austin, a previously safe Republican House district was won by Democratic Rep. Vicki Goodwin in 2018. At least five Republican challengers are in the wings, with former Austin City Council member Don Zimmerman the apparent highest with $51,000 raised and $36,000 cash on hand. Goodwin reported an equal amount of available cash. So far, the Republican primary candidates — Zimmerman, Aaron Reitz, Justin Berry, Jennifer Fleck, and Jenny Roan Foregy — have kept their focus on unseating Goodwin.