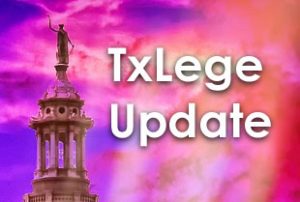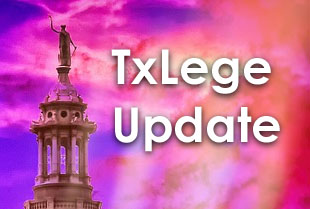 The nine-member Texas Freedom Caucus released its list of legislative priorities for the 87th Texas Legislature today. The entire list is included below.
This year's list contains parenthetical references to the Republican Party of Texas 2020 Platform and specific plank numbers. Not mentioned are any specific House or Senate bills to those effects. See analysis below the list of priorities as to why that may be.
Sanctity of Life
Vigorously pursue laws that save lives of pre-born babies, including the pre-born nondiscrimination act (PreNDA) and the "heartbeat" bill; present new challenges to overturn Roe v. Wade; further life-affirming cultural messages; fight for the abolition of abortion by all lawful, constitutional means. (RPT Platform 325, 326, 327, 328, and 329)
Support end-of-life protections. (RPT 328)
Protect sanctuary cities for the unborn (so-called "sanctity-of-life cities")
Right to Keep and Bear Arms
Support constitutional carry. (RPT 84)
Prohibit state resources from being used to enforce unconstitutional federal firearm laws and regulations. (RPT 84)
Oppose "red flag" laws. (RPT 85)
Protect private gun sales and other Texan-to-Texan gun transfers.
Protect the Castle Doctrine.
Prevent Illegal Immigration
Support the continued construction of a border wall. (RPT 295)
Eliminate incentives that encourage illegal immigration. (RPT 292, 293, 294, 296, 297, 298, 299, 300, 301)
Strengthen efforts to combat human trafficking and drug cartels.
Defend the ban on cities that harbor, protect, and encourage illegal immigration. (RPT 298)
Election Integrity
Mandate stricter voting software protocols by securing backups and allowing for auditing of election results.
Purge the voter rolls of voters who have moved, are deceased, or are non-citizens. (RPT 214, 216)
Require citizenship verification for voter registration. (RPT 216)
Increase penalties for voter fraud.
Further pursue mail-in ballot integrity and reform. (RPT 211)
Supporting Public Safety
Identify ways to recruit, retain, and support law enforcement, and vigorously fight all attempts to defund the police. (RPT 175)
Revoke the governmental immunity of local prosecutors who refuse to charge rioters and other violent actors.
Support prosecution for mayors and other executives that give stand down orders to police departments during violent protests while property is being damaged and citizens are being injured.
Curbing Executive Powers
Bring the Disaster Act of 1975 in compliance with Texas Constitution. (RPT 91)
Curtail the power of the Governor, county judges, mayors, and other executives to restrict liberty of individuals and businesses during a declared emergency. (RPT 91)
Create a private, legal cause of action (right to file a lawsuit) against entities that violate constitutional rights.
Make it illegal for an executive authority to close any business during a declared state of emergency.
Freedom of Religion, Speech and Conscience
Defend the right to exercise religion in public life when individuals are acting in accordance with their sincerely held religious beliefs,
Defend the right to informed parental consent regarding all child healthcare decisions, including vaccinations. (RPT 250 and 253)
Oppose any and all mandatory vaccinations.
Defend the rights of college campuses, citizen groups and their donors, and other groups to anonymous, constitutionally protected political speech. (RPT 62, 131, and 312)
Women & Children's Rights
Oppose legalized use of hormone therapy on healthy children under the age of eighteen and revoke licenses of physicians who engage in these immoral practices. (RPT 246)
Ensure the integrity of women's sports by limiting participation to only biological women. (RPT 246)
Fiscal Responsibility & Property Tax Relief
End taxpayer-funded lobbying. (RPT 198)
Eliminate wasteful spending from the Texas budget. (RPT 159)
Support implementing a stronger spending limit not to exceed population plus inflation growth. (RPT 161)
Require major agencies to lay out their budgets in person to the committee.
Require the Appropriations Committee to vote out spending and savings recommendations during the legislative interim.
Pass additional property tax relief with the aim of eventually eliminating the property tax. (RPT 178, 179)
Monument Protection
Protect by law all monuments or markers in our state from being removed, defaced, destroyed, or otherwise dishonored. In particular, specific protection shall be given to the Alamo Cenotaph which shall not be removed from its current location off the Alamo Battlefield footprint, and the Texas Capitol. (RPT 303, 305)
Healthcare
Support market-based solutions in order to lower healthcare costs and increase access to healthcare.
Oppose further government takeover of healthcare. (RPT 257)
Maintain expanded access to telemedicine.
Pursue options by increasing price transparency in healthcare. (RPT 252)
Education Reform
Empower Texas families to choose from public, private, charter, or homeschool options for their children's education, using tax credits or exemptions without government restraints or intrusion. (RPT 141)
Reform high stakes testing in public schools.
Expand career and tech opportunities and vocational training in public schools
Emphasize American and Texas history and civics education. (RPT 135)
Restore vocational training in public schools. (RPT 134)
Reject the belief that everyone must go to college to be successful.
Freeze tuition and fees for all public institutions of higher education. (RPT 155)
From the hip: By not yet calling for any specific bills to be passed, the Freedom Caucus keeps its options open for sponsoring friendly legislation from non-caucus members as well as to sponsor several similar bills and see which ones sail through committee and which do not. It's still quite early in the Texas Legislative process which ends in May sans any special session calls.
With nine members, all in the Texas House of Representatives, the caucus needs as much leeway as it can get to negotiate for these goals to pass in some form, be it standalone bills, amendments to the state budget, or amendments to other bills.
The caucus may be slowly shrinking but has stayed relevant on current issues, such as the Alamo cenotaph relocation fight and state guidelines on hydroxychloroquine prescriptions, and lately on smaller matters such as a letter criticizing a state-level EMS advisory council's statement on safe gun storage.
The Freedom Caucus does not represent a larger constituency this year, but never underestimate the power of a small but dedicated group of legislators — especially during budget amendments.