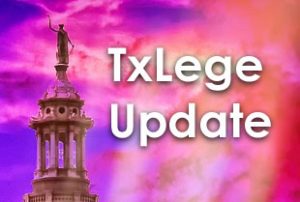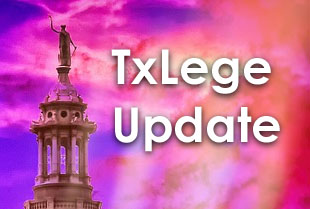 While the Texas Legislature is slow-walking or outright killing similar COVID-19-related proposals over the next 13 days, that did not stop the governor from stepping in to get the Lone Star State back to normal.
Gov. Greg Abbott issued two executive orders: one on Monday informing the U.S. Department of Labor that Texas will opt out of further federal COVID-19 unemployment money, and the other on Tuesday prohibiting governmental entities in Texas — including counties, cities, school districts, public health authorities, or government officials themselves — from requiring or mandating the wearing of face masks.
On the Monday order, Abbott said a massive expansion of unemployment payments — up to $600 per week to those approved by the Texas Workforce Commission — are competing for jobs. Many employers, particularly in the service sector, are reporting problems finding willing applicants, and some are even paying interviewees just to show up.
"The Texas economy is booming and employers are hiring in communities throughout the state," Abbott said, in a press release about the order, which goes into effect June 26. "According to the Texas Workforce Commission, the number of job openings in Texas is almost identical to the number of Texans who are receiving unemployment benefits. That assessment does not include the voluminous jobs that typically are not listed, like construction and restaurant jobs. In fact, there are nearly 60 percent more jobs open (and listed) in Texas today than there was in February 2020, the month before the Pandemic hit Texas."
Fraudulent claims are also a factor in opting out, Abbott noted — 800,000 claims are suspected to be falsely filed, or 18% of all submissions.
Then came the Tuesday order which, aside from the ban on local governments mandating mask-wearing, states that after this semester masks will not even be required in public schools. "No student, teacher, parent, or other staff member or visitor can be required to wear a mask while on campus [after June 4]," a separate press release stated.
Local government officials who continue to mandate mask-wearing could be fined up to $1,000 for each violation starting Friday (May 21).
"The Lone Star State continues to defeat COVID-19 through the use of widely-available vaccines, antibody therapeutic drugs, and safe practices utilized by Texans in our communities," Abbott said, in the release. "Texans, not government, should decide their best health practices, which is why masks will not be mandated by public school districts or government entities. We can continue to mitigate COVID-19 while defending Texans' liberty to choose whether or not they mask up."
Exempt from the Tuesday order are state-supported living centers, government-owned or operated hospitals, Texas Department of Criminal Justice facilities, Texas Juvenile Justice Department facilities, and county and municipal jails.
From the hip: With the House deadline to pass new legislation having passed, it's now up to the Senate to confer on any approved House bills and the House to confer on any bills sent over from the Senate. Let's take a look at where some of the prominent bills related to the subjects of Gov. Abbott's orders currently stand with just 13 days left in the 87th Texas Legislature:
HB 2097 to end local and governor's mask-wearing mandates. Referred to State Affairs and never taken up.
HB 2098 to end local and governor's mask-wearing mandates. Referred to State Affairs and never taken up.
SB 1616 to prohibit local governments from mask ordinances or occupancy limits that result in any jail time for noncompliance. Passed by Senate and referred to House Public Health committee.
SB 1025 (enabling legislation for Senate Joint Resolution 45 which would put the question to the voters of Texas), prevents the closing of businesses without calling the Legislature into special session. Passed Senate and waiting in House State Affairs committee.
There are, of course, numerous other bills pertaining to masks and the closing of businesses, but a short note on that last one: The major push this session to curb the governor's executive powers is HB 3, which passed the House 92-45 and was referred to the Senate State Affairs committee last week. Bills like SB 1025 are more specific in nature and do more to chisel away at the governor's emergency powers.
While Abbott could have easily negotiated for any of the bills above to include the provisions of his executive orders, Abbott is never one to take any chances should talks break down in the House and Senate. We have said numerous times that Abbott is a cautious actor. Kudos to him.
An executive order also diminishes the urgency to pass legislation which would further curtail the governor's power over mask mandates. Abbott may wish to hang on to that ability.
And although health issues transcend politics, the 2022 election is coming up soon and the governor's race is soon beginning. Abbott can now say with all confidence he was the one who ended local mask mandates and ended what is essentially welfare in the form of federal COVID funds. His prior loosening of COVID-19 restrictions on Texas Independence Day was compared to Florida Gov. Ron DeSantis's record of having approved of very few restrictions (with critics wondering why Abbott didn't pull the plug on all of the orders much earlier).
There are all things to consider as to why it took two executive orders and not the Texas Legislature to get things back to normal. But for now we can breathe easier — and quite literally without having to wear masks everywhere a liberal mayor or county judge is calling the shots. Thank you, Gov. Abbott!
We now await the inevitable lawsuit from Democrat-led cities, which sued to stop a similar directive from Atty. Gen. Ken Paxton.