We've had a lot of fun with the ridiculous push-polls Charlie Melancon's campaign has touted in the Senate race. And we've gone to some length to describe the operator of those polls, Anzalone Liszt research.
But it seems our story isn't complete. Because we've neglected to mention that Anzalone has another client in Louisiana for whom he's offering bogus numbers. That client would be one Cedric Richmond.

It appears the Richmond campaign is using a push-poll by Anzalone to get earned media surrounding the narrative that he's beating Joseph Cao's brains in…
Things may be looking bleak for Democrats nationally this fall but the party is still on target to take back Louisiana's 2nd district.

State Rep. Cedric Richmond (D) led Rep. Anh "Joseph" Cao (R) 49 percent to 32 percent in the New Orleans-based district, according to a new survey from Richmond's campaign. The survey of 400 likely voters was conducted Oct. 20-21 by the Democratic firm Anzalone Liszt Research and had a 4.9 point margin of error.
The Cao camp say their numbers show the race to be neck-and-neck.
In six days, we'll find out whose numbers are funny and whose aren't.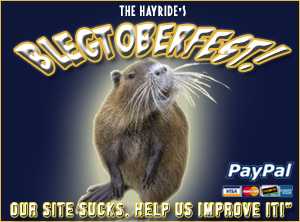 Advertisement
Advertisement