It's not a surprise, as they've had the ammunition for some time, but the Joseph Cao campaign is out with the first of what may be several ads targeting Democrat opponent Cedric Richmond for his questionable ethical history.

The ad picks up on reporting done at the American Zombie blog, which weaves a paper trail behind Richmond's funneling of state dollars to a non-profit run out of his office. It appears that there is a great deal more to the accusations of shady dealings with respect to that non-profit than has been brought out so far, though it appears the Times-Picayune has little interest in rocking Richmond's boat.
Cao is risking the loss of his squeaky-clean, nice-guy image by going negative in the race, but he has to expose Richmond's record if he wants to hold on to his seat. Voters in Louisiana's 2nd congressional district proved that they'd rather have Cao as their congressman than a disgraceful crook back in 2008; equating Richmond's past dealings with those of Jefferson is key to resetting the stage now.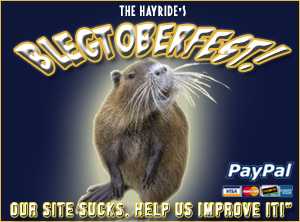 Advertisement
Advertisement