The general election is now 10 days away, and early voting has passed the halfway mark. We have been following the early voting numbers on a daily basis, and what we've noticed so far is as follows:
(1)    The volume of early voting (66500 so far) suggests a turnout greater than the October primary but less than the 2007 statewide election – in other words, we see turnout in the 27-40% range in November;
Continue reading at http://winwithjmc.com/archives/1967
John Couvillon is a political consultant. His company is JMC Enterprises of Louisiana, Inc. with expertise in the data analysis aspects of political campaigns, such as poll sample development/analysis, development of targeted voter files for phone canvassing or mail outs, campaign strategy, and demographic consulting. See his site at WinWithJMC.com for more information.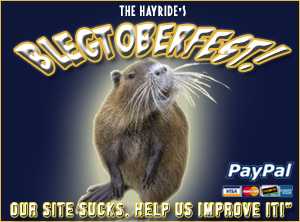 Advertisement
Advertisement