The suddenly rather low-key race in Louisiana's 3rd Congressional District, in which Republican Jeff Landry crushed Hunt Downer in the primary after a scorched-earth campaign, is the most likely pickup for the GOP of all the House races in this cycle.
So says the Club For Growth, which has outlined 99 Democrat-held seats Republicans have a chance to swipe on Nov. 2.

The piece at CFG's site, written on Thursday by David Keating, is a compendium of analysis by Charlie Cook and Larry Sabato, among other prognosticators (most notably Congressional Quarterly and Stu Rothenberg). It actually calls 116 Democrat seats "in play," but Keating picks 99 seats based on forecasting by more than one major race-picker which gives the seats a chance to flip to the GOP…
    * 37 seats are very slightly to safely Republican. (Up 1)
    * 34 are toss ups. (Up 5)
    * 28 are leaning Democratic. (Up 1)
Keating applies a little computer analysis to the mix, and comes up with a ranking.
Based on that analysis, Landry ranks at the top of the pickup list. He's one of two "safe R" candidates the analysis finds; the other being Dianne Black in TN-6, the seat being vacated by retiring Democrat Bart Gordon.
 CFG's analysis dovetails fairly nicely with that of Dick Morris, who cites Cook's projections to set the scene this way on his site yesterday (and give Republicans a way to contribute to the outcome)…
The Cook Political Report (which is the best there is, but tends to run a little behind) lists 23 Democratic House seats as now likely or leaning Republican. We will win all of those.

And it lists 47 seats now held by Democrats as tossup. I am working in about half of these districts and I believe we will win virtually all of these seats.

That makes 70. Then, he lists 46 Democratic seats as leaning or likely Democrat but not solidly so. That's where we need to concentrate our fire.

My organization, SuperPacUSA.com is targeting 24 seats from this list in television ad buys now going on the air set to run until Election Day. Each voter will see our ad about 7-10 times, so I think they will help us to win almost all of these races.
Morris doesn't mention the Landry-Ravi Sangisetty race, which suggests he considers it in the bag like CFG and the other prognosticators do. LA-3 still doesn't have a major independent poll out on it, which isn't a particular surprise since the conventional wisdom seems to be that Sangisetty doesn't have a chance. The actions of both national parties in largely staying out of the race would indicate none of the "smart money" sees the Democrat as competitive.
National Republican Congressional Committee chair Pete Sessions, who was in the district campaigning for Landry last week, said the NRCC isn't spending any resources on the race…
"We're involved in a nationwide effort of putting money where we're battling competitive races. I do not think this is the kind of competitive race where we have to come," said U.S. Rep. Pete Sessions of Texas, the NRCC chairman, as he campaigned with Landry in Breaux Bridge. "I think (Landry) has proven his own ability to stand on his own two feet."
Meanwhile, the Democratic Congressional Campaign Committee hasn't invested in the race, and says they're not planning on putting anything in.
The Sangisetty campaign has an explanation for why…
Sangisetty's done little to drum up national party enthusiasm for his campaign.

He's running as a "pro-life, pro-gun conservative Democrat." He's complained of Democratic-backed policies, including spending levels. He's also said if he's elected and the Democrats maintain the majority in the House, he won't vote for Speaker Nancy Pelosi to retain her job, saying Pelosi doesn't share Louisiana's values.

Sangisetty spokesman Bobby Pierce said his candidate isn't trying to get the support of the national Democratic establishment and notes that Sangisetty has the endorsement of Louisiana Sen. Mary Landrieu, a Democrat.

"But as you know, Ravi came out early and said he wouldn't support Nancy Pelosi for speaker. That didn't earn him too many friends in D.C.," Pierce said. "Ravi is focused on earning the support of voters in this district, not party officials in Washington."
As a campaign strategy, Sangisetty's positioning looks questionable. Running as a Republican in everything but name isn't particularly effective when there's an actual Republican in the race, and Sangisetty's campaign to date looks a lot like a lower-key version of the personal attacks the Downer campaign used on Landry.
For example, last week the Sangisetty campaign blasted Landry for, it said, lying about his military record. Sangisetty campaign manager Julienne Uhlich threw out this little gem…
"Jeff Landry presents himself as a boots-on-the-ground veteran of Operation Desert Storm, when the truth is he never served abroad." she said. "It's a slap in the face to veterans everywhere to embellish military service."
But while Landry was in the National Guard for 11 years and spent six months deployed in reserve at Fort Hood during Desert Storm, Sangisetty has never served a day in uniform. The attack fell flat and wasn't even picked up by the state's major media.
Part of the reason why the LA-3 race looks like a wipeout is the money situation. According to the most recent FEC filings, dated on Oct. 13, Landry had $176,000 on hand while Sangisetty held only $26,000. It looks like the Democrat is going to run out of resources before Election Day, which would tend to fulfill the expectations of the prognosticators.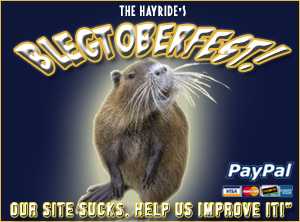 Advertisement
Advertisement