With just one week to go until the election for Lt. Governor, Caroline Fayard showed her true liberal colors at a debate sponsored by the League of Women Voters. The candidates were asked how they would grade the job Barack Obama has done as President. While Republican Secretary of State Jay Dardenne gave Obama an "F",  liberal Democrat Caroline Fayard gave Obama a grade of "B+". Caroline Fayard clearly believes that Obama's job killing tax hikes, billions in failed stimulus and government takeover of healthcare are right for Louisiana families.

Debate moderators also asked who they thought was the most effective member of the Louisiana Congressional Delegation. Fayard's response? Congressman Charlie Melancon.  When asked of the candidates if they support President Obama's Healthcare Plan – Fayard said that it would be a "net positive for the state of Louisiana."
This news comes on the heels of her emphatic proclamation in Lafayette last week where she said "I may be a young Democrat, but I'm not a new Democrat" and Fayard embraced Obama's reckless liberal agenda saying "I believe we are in the infancy of a cycle of change.  Our work is not done."
Liberal trial lawyers from around the country are lining up to fund Caroline Fayard's campaign for Lt. Governor, and we need your help!
As we head into the final days of early voting, it's important that Republicans and fellow conservatives mobilize across Louisiana to put a stop to the liberal Democrat machine. Now more than ever, it's critical that we rally behind Republican Secretary of State Jay Dardenne and our Republican Congressional Candidates.
You can vote early all day today and tomorrow at your Parish Registrar of Voters Office. For more information visit www.geauxvote.com.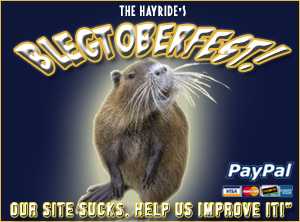 Advertisement
Advertisement