Late last week, a few days after going off statewide air due to what looks like a lack of funds, the U.S. Senate campaign of Charlie Melancon put out yet another dubious Anzalone Liszt poll with cheery numbers indicating a closer race than anyone actually believes.
Today, Melancon's three-point deficit flies against a new Magellan Strategies poll put out by the campaign of incumbent Republican David Vitter which shows a 17-point race – a similar number to other surveys of the race from the last three months.
The Anzalone numbers last week generated some humorous reaction among the punditocracy; for example, National Review's Jim Geraghty…
Picture the polling results in Louisiana's Senate race between Republican incumbent David Vitter and Democrat Charlie Melancon as a conversation among polling firms:

Rasmussen, PPP, Southern Media/Opinion Research, and Magellan stand together in a crowd, exchanging results.

Pollsters: Vitter's up by 24, Vitter's up by 18, Vitter's up by 9, Vitter's up by 20, Vitter is up by 18.

Anzalone Liszt, pollster for Democrat Charlie Melacon, suddenly appears and interjects.

Anzalone Liszt: Vitter is only up by one!

(Silence. The other pollsters look at their results again.)

Rasmussen, PPP, Southern Media/Opinion Research, Clarus, Magellan: Vitter is up by 12, Vitter is up by 10, Vitter is up by 21, Vitter is up by 18, Vitter is up by 16…

Anzalone Liszt, frustrated, stands apart from the others. Finally he shakes his fist at the other pollsters.

Anzalone Liszt: Vitter is only up 7!
To continue with Geraghty's imagined skit, Magellan steps forward, lowers glasses and leans into Anzalone's face with a response: "Vitter's up 17."
As in, 52-35. Or more specifically, 52.1 to 34.8.
The poll, released today, is substantively the same as the one the pollster released two weeks ago which showed Vitter ahead 51-35. A few highlights…
The sample is 56 percent Democrat, 30 percent Republican.
It's also 53 percent female, 47 percent male. And it's 72-25 white to black.
Vitter leads 66.4-23.1 with white voters.
Melancon leads 69.2-11.8 with black voters. For Vitter to be catching 12 percent of the black vote is fascinating; it's not the number you'd expect. Further, another 12 percent of the black vote claims to be undecided. While Melancon could expect to get the majority of that vote it's interesting that he hasn't yet closed the deal with a constituency the state Democrats tend to take as gospel they'll get en masse. If the undecideds break down the way the decideds have, Vitter would poll some 13.5 to 14 percent of the black vote. That's a pretty stout number for a hard-core conservative Republican.
Vitter beats Melancon by an 87-6 margin among Republicans. Melancon beats Vitter by a 51-34 margin among Democrats. Those aren't really very good numbers for Melancon.
A few other highlights…
The approval ratings in the poll are interesting as well. Vitter's favorables outnumber unfavorables by a 48-38 margin. Melancon is upside down by a 52-29 margin.
President Obama isn't down in Louisiana campaigning for Melancon, and that's not a surprise. Obama is underwater by a 33-60 margin. Two weeks ago Magellan's numbers had Obama 34-58 down, so he's actually a little worse since supposedly lifting the moratorium on deepwater offshore drilling. And get this – by a 77-16 margin, white voters in Louisiana despise the president. He's up 82-13 among blacks and 68-28 in majority-black LA-2 (New Orleans), but the president's approval rating isn't better than 36.5 percent anywhere else in the state.
Inside the Vitter approval numbers are some interesting points. He's ahead 61-31 with whites, down 58-11 with blacks, up 52-37 with men, up 44-39 with women, which is interesting given that Melancon's reaction to a woman who might support vitter is "God help her," up 79-15 with Republicans, down 31-51 with Democrats (which isn't bad at all), and up 47-40 with independents.
Geographically, Vitter's approval numbers are also interesting, in that they show what an ideological conservative who balances a past scandal with good issues management will do in various areas of Louisiana.
In the 1st District, which Vitter represented in Congress and Steve Scalise currently represents, Vitter is at 57-34.
LA-2, the only district which looks like it might have a Democrat holding its seat on Nov. 3, is the area where Vitter is disliked. He's underwater by 22-71.
In LA-3, Melancon's congressional district, Vitter is up 45-33.
In LA-4, the district in the northwestern part of the state represented by staunch freshman conservative Dr. John Fleming, Vitter is at 49-37.
In LA-5, Rodney Alexander's district in central and northeast Louisiana, Vitter is well-liked at 55-31.
The 6th district, where freshman conservative Dr. Bill Cassidy currently holds the seat, actually disapproves of Vitter by 42.4-41.6.
Charles Boustany's 7th district likes Vitter a lot; he's ahead 55-28 there.
Melancon's approval internals are also interesting. He's not just down 52-29 overall, he's in big trouble with several key sectors…
White folks think he stinks by a 62-24 margin.
He's above water by 46-22 with black voters, but with 28 percent expressing no opinion it's not like he's picked up a lot of passionate support in the black community.
Melancon is down 31-56 with men. His campaign has tried to focus on attracting women, but he's actually even worse with females at 28 percent favorable. Only 48 percent of women view Melancon unfavorably, which is better than he fares with men, but those are hardly numbers to drive a successful campaign strategy.
Republicans hate Melancon. As in 79-7 hate. Democrats like him a bit more; when you're only up 41-38 in your own party it's not a good sign.
And check out the geographicals…
LA-1: 30 up, 54 down.
LA-2, the best area of the bunch for him: 52-31.
LA-3, his own district: 33-51 down. That's a better number than the 19-51 down number he showed two weeks ago, which might have been an outlier.
LA-4, northwest Louisiana: 22-55. 19 percent had no opinion, the second-highest number in the state. Not a lot of great messaging in north Louisiana.
LA-5, northeast and central Louisiana: 20-52, 23 percent no opinion. Has Melancon even been to Monroe or Alexandria?
LA-6, Baton Rouge and surrounding areas: 32-55.
LA-7, next door to his district: 22-59. They hate him in Southwest Louisiana.
It's hard to win a race when nobody likes you. And that's why Melancon's getting beat everywhere but New Orleans…
Now, Melancon's internal numbers might show he's in better shape. But when a voting sample which is 56 percent Democrat says things this bad about him, it's hard to see the silver lining.
And if you're trying to figure out whether to believe these numbers or the ones from Anzalone Liszt, ask yourself this: why does RealClearPolitics.com include Magellan in their poll averages, but not Anzalone?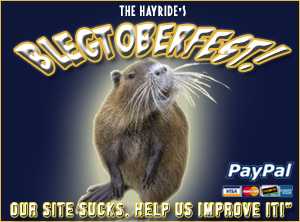 Advertisement
Advertisement