Perhaps Charlie Melancon needed a different pollster. It doesn't look like the one he's got is giving him good data.
After last week pushing out an Anzalone Liszt survey which comically said the Democrat challenger to Republican Sen. David Vitter was only three points behind (48-45), two polls are now out indicating the Anzalone numbers are, to put it mildly, not credible. Yesterday, Republican pollster Magellan Strategies released a survey which had Vitter ahead 52-35.
And tonight, a poll commissioned by CBS stations WWL-TV in New Orleans and WAFB-TV in Baton Rouge and conducted by Democrat-oriented Clarus Research (the proprietor of which, Ron Faucheux, is Mary Landrieu's former campaign manager), shows Vitter with a comfortable 50-38 lead.
The Vitter campaign is all smiles. From its release tonight…
A poll commissioned for WWL-TV in New Orleans was released tonight showing Vitter with a commanding lead of 50 to 38 over Charlie Melancon. The poll was done by Mary Landrieu's former Chief of Staff and Campaign Chairman, Ron Faucheux.

"This is the second Clarus/WWL-TV poll that has Senator Vitter leading by double digits. He continues to get great feedback from folks all across the state who are sick of Melancon and Obama's big-government, big-spending agenda," said Luke Bolar, spokesman for David Vitter for U.S. Senate.

Mary Landrieu has openly endorsed Charlie Melancon and her own fundraising PAC, Jazz PAC, has donated $10,000 to Charlie Melancon's campaign.

"Louisianians get it, and this survey just reinforces the fact (yet again) that this election is about standing against the avalanche of government overreach in their everyday lives from a president that Charlie Melancon has voted with 84 percent of the time and graded his performance as president with an A," added Bolar.

In the poll, 74 % said Charlie Melancon is more likely to support President Obama's policies to Vitter's 7 %. Vitter led 46 % – 28 % in the poll when voters were asked who puts Louisiana above party politics. Vitter also led 46 % – 29 % when asked who is most able to get things done for Louisiana.  Partisanship and effectiveness have been the core themes of Melancon's campaign.

Besides serving once as Landrieu's Chief of Staff, Faucheux served as Landrieu's Campaign Chairman as recently as her 2008 Senate campaign. 
The internals in the Clarus poll are interesting, in that they confirm a few things the Magellan survey generally said – albeit with slightly different numbers…
Vitter leads the field among male voters with 59% of the vote compared to Melancon's 32 percent, according to our poll.   The vote among women is a statistical dead head with Melancon getting 44% of the vote compared to Vitter's 43%.   Among white voters, Vitter leads 66% to Melancon's 25%.   Among black voters, Melancon leads 73% to Vitter's 11 percent. 
The happy face on the race put forth by the Anzalone poll last week notwithstanding, the Melancon campaign realizes its goose is cooked. The candidate himself admitted as much at a Democrat event in Abita Springs 10 days ago, though Democrat partisans attempted to cover those admissions after the fact. Recently, Melancon and those in his camp seem to be taking out their frustrations and confusion on the voters – something we're beginning to see across the country…
"Its an embarrassment. … We are the laughingstock because people in Washington know we have David Vitter up there. He's ineffective, he's immoral, he's ethically challenged and he's morally bankrupt," Melancon said.
There will be plenty of time for Melancon to ruminate on his tough luck in this campaign. When he does that, perhaps he might consider that Anzalone's polls were a colossal waste of campaign funds.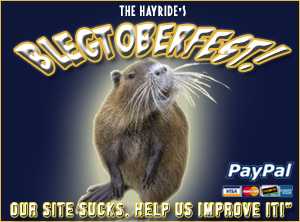 Advertisement
Advertisement