Apparently to Jim Moran (D-VA) and the Arlington Democratic Committee, members of the U.S. military are not public servants.  I guess he missed the part where they…serve the public…
Moran is running against Republican Patrick Murray, a retired U.S. army Colonel.  Murray served in the military for 24 years. Moran described his adversary to the Arlington Virginia Democratic Committee:
What [Republicans] do is that they find candidates – usually stealth candidates – that haven't been in office, haven't served or performed any kind of public service. My opponent is typical.

According to Moran, Murray is typical of Republicans who "haven't served or performed any kind of public service."  But he doesn't stop there.  He begins to attack Murray for running on a conservative platform to decrease government spending:
And of course, for 24 years, he's taken a government check because, frankly, the military still is part of the Federal government, uh, and, yet, his principle platform is to cut government spending.
Wait.  What exactly is he saying here?  Is he saying that because Murray was paid for risking his life for his country  he is a somehow a hypocrite for wanting to decrease our federal deficit?  It seems to me Murray is one of the most honorable men on the ballot this year.  He was a Colonel in the United States army for 24 years, and a man who wants to bring responsible conservative principles to our out of control federal government.  What more could you ask for?
The most honorable citizens of this country are U.S. military members.  Period.  As much as Moran would like to make people think corrupt politicians are actually more capable public servants, it's very difficult to sell that.  Is it a coincidence that the most admirable members of our society are almost without exception conservatives?  That statistic alone should tell volumes about the legitimacy of left-wingers.  They have none….in case you didn't get the implication.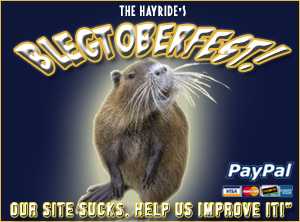 Advertisement
Advertisement