For a year and more we've tried to figure out what was the connection between Louisiana State University (LSU) and The (Baton Rouge) Advocate that caused that newspaper's continual flacking for the state's flagship university. There was yesterday in The Advocate the typical bleat for more taxes.
The chairman of the state Senate Education Committee suggested during a speech that state government should back off changing the "Stelly Tax Swap," rather than continue to deeply cut higher education.

We thought perhaps it was a straightforward nepotism situation like that at The (Monroe) News-Star where the husband of that paper's executive editor works at the University of Louisiana at Monroe (ULM). See our earlier story on that issue here.
It turns out the connection between The Advocate and LSU is much more incestuous and goes back many decades. And it was staring us right in the face all along.
The Manship Family
That connection is the Manship School of Mass Communications.
Who is the Manship family, what do they have to do with news reporting and what is their connection to LSU? See here a couple of articles to give you some background.
There is also this book, which coincidentally, we finished reading just last week:
The Manship School: A History of Journalism Education at LSU.
The Manship family owns The (Baton Rouge) Advocate and WBRZ-TV, the Baton Rouge ABC affiliate.
From the school's website, there is this:
In appreciation for financial contributions of the Manship Family, owners of local media, the school was renamed the Manship School of Journalism in 1985. After the curriculum began offering sequences in advertising/public relations, broadcast, and journalism, the name was again changed – to the Manship School of Mass Communication.
LSU and News/Editorial Coverage
You see, it's handy having a J-school right next door. There is a plenitude of students eager to do internships at the newspaper or TV station. For the students, it represents a chance to get real-world experience, class credits, and their foot in the door for perhaps their next job.
The Manships and their company get free labor.
This cozy setup has the most value of all to LSU: a daily working relationship with two of the most powerful media entities in the State of Louisiana.
What newspaper editor or TV news director – who likely graduated from the Manship school – could refuse a phone call from his friend over at LSU who wants a sympathetic ear to complain about that skinflint governor and those bastards in the legislature who want to "take money away from our kids."
This arrangement is not illegal. News people can align themselves – or not align themselves – with whatever they choose. But it is not ethical and it damn sure isn't independent journalism, at least when it comes to news/editorial coverage of higher education.
Walter Abbott is the publisher of Lincoln Parish News Online.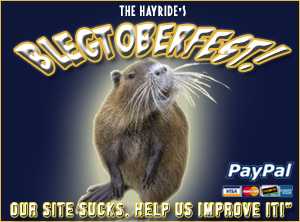 Advertisement
Advertisement