As the academics continue to howl about the impending cuts coming to public colleges and universities amid Louisiana's yawning budget deficit, Louisiana Gov. Bobby Jindal is beginning to fight back in defense of his administration's plans for scaling back higher education spending.
While those plans have not yet been fully outlined, a release today gives a rather detailed description of why Jindal says the state's universities are not giving value for their funding. Jindal outlined today that he's proposing some $107 million in cuts to the state's budget in an effort to close a mid-year deficit, $35 million of which come in higher education.

Jindal charged college administrators and state agency heads with "finding solutions to spend less and deliver more value for Louisiana taxpayers." He hammered the state's poor rankings in higher education and called on agency heads to help change the status quo.
"Right now, our state is spending more money than it can afford and delivering less value than Louisianians deserve. My commitment to you is that we are going to spend less and deliver more value. Our government must live within its means while delivering more value.

"Take higher education for example, Louisiana is ranked 9th in the nation for the amount of state dollars spent on higher education as a percentage of state taxes yet Louisiana's six-year graduation rate was 38 percent this May compared to 53 percent for SREB states. Only graduating 38 percent of our higher education students is unacceptable.

"My message to college administrators and everyone else is that we need to find a way to live within our means and deliver more value. Budget cuts may result in fewer sabbaticals and may force professors to actually spend more time in the classrooms teaching and interacting with students, but that is a good thing, and will result in a better education for our students.

"We must be committed to increasing value for Louisianians at a price we can afford. I am going to hold the heads of our agencies and universities accountable to living within our means and delivering more value for our people. If they can't do this, they need to step aside and let someone else lead. We don't have time in Louisiana for whining. We need Louisiana's public servants focused on spending less and delivering more value for taxpayers. We need to take the money we have and invest it in programs that achieve more value for our people."
Funding and staffing levels take precedence in the administration's communique. While Louisiana's overall state budget has fallen by almost 26 percent from January 2008 until now, it says, higher education's total budget has decreased by 4.57 percent. Indeed, LSU's main campus has been reduced by 1.55 percent.  Similarly, while state government reduced fulltime employees since December 2008 by roughly 10 percent, higher education reduced their fulltime employees by 4.3 percent.
Additionally, in the FY 10 budget, prior to mid-year cuts, only 37.8 percent of higher education funding – $934 million – goes to the classroom. Classroom funding represents instructional spending including general academic instruction, community education and preparatory and remedial education.
As such, Jindal demands more value and less spending from what he insinuates is a bloated higher ed system. He provided examples across state government where agencies have reduced spending and delivered more value for Louisianians.
The Department of Health and Hospitals (DHH) reviewed the wait list of more than 309 people waiting for in-patient residential treatment facilities for addictive disorders and found the majority of those on the waiting list would be better served by outpatient treatment programs. DHH was able to move 158 people off this waiting list and get them the help they needed while reducing staff by 20 percent and pursuing other efficiencies to better serve clients.
Similarly, the Louisiana Department of Economic Development (LED) reduced its general fund budget by over 50 percent over two years while significantly improving its overall performance.  For example, by focusing resources on high-impact initiatives like customized workforce training and business retention, LED was ranked by Site Selection magazine as one of the top ten best performing state economic development agencies for the first time in its history, ranking second best in the U.S. Additionally, for the last two years in a row, Southern Business & Development magazine reported that Louisiana has attracted more significant business development projects per capita than any other Southern state.
The Department of Children and Family Services (DCFS) has reorganized itself into a more efficient agency and reduced staffing levels by 20 percent while improving the accuracy and timeliness of food stamp applications, increasing child support, reducing the number of foster children in group homes by 28 percent, and rising from ninth to second place in the nation for the timely adoptions of foster children.
The Louisiana Department of Veteran Affairs (LDVA) decreased their state general funds from over $12.6 million in FY 07-08 to $2.5 million in FY 10-11, while still being able to increase federal compensation and pension payments to Louisiana veterans by $91 million in the last fiscal year.  
Jindal laid down the law on tax increases – he says they're not going to happen. There is a rumor that the Governor has suggested he might not be opposed to suspending exemptions on certain taxes, which is a functional tax increase. If that's the case, today's statement will look pretty foolish…
"I want to address those folks who just want to raise taxes on our people and our businesses instead of stepping forward as leaders to spend less while improving the value of services for Louisianians. We will not increase taxes here in Louisiana.

"Forcing tax increases on Louisianians would be an easy way to avoid making the hard decisions that make government increase the value of services while decreasing spending. But, we will not raise taxes and we will fight against tax increases every step of the way because raising taxes is the surest, quickest way to put an end to economic growth in our state."
Jindal said that his administration's efforts at luring businesses to the state have resulted in "economic development wins creating more than 35,000 new direct and indirect jobs for Louisiana workers, more than $5 billion in capital investment, and billions of dollars in new sales for small businesses located across Louisiana."
"This didn't happen by accident. This happened because we worked to keep taxes low and compete to be the best place in the country for businesses to expand, succeed and create more jobs for our people. Quite simply, those who want to increase taxes will decrease opportunity for our people. That is the simple truth. In Louisiana, we are doing everything we can to keep our businesses growing and succeeding so every Louisianian has the opportunity to pursue their dreams right here at home."
The statement looks like Jindal is burning his ships on the tax issue, perhaps paving the way for an election-year budget Armageddon. It's a high-risk, high-reward strategy if the Governor goes through with it; one which is somewhat of a departure from his persona as a rather risk-averse leader to date.
As we predicted, his sky-high approval ratings are about to be tested, and the governor is indicating a major ideological fight is coming in Louisiana.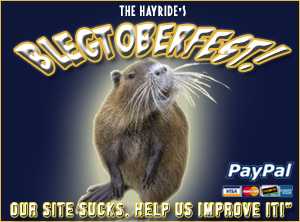 Advertisement
Advertisement