Louisiana Gov. Bobby Jindal is a rising star on the national conservative scene, and perhaps undeservingly so. Jindal's rapid-fire policy pronouncements, "ethnic diversity" and aggressive self-promotion on a national stage has put him on the map for an eventual – and perhaps sooner rather than later – move into Washington policy circles, and away from Louisiana.
The people of the state see this, and have mixed feelings about it. Particularly given that while the Governor is fueling that national persona by backing Republican candidates around the country, mostly as part of his role within the Republican Governors' Association, there is a burning budget issue affecting the state which, it appears to Jindal's critics, is not being addressed.

And so when Jindal traveled to New Hampshire last week and generated a not-insignificant amount of love from the American Spectator for his trouble while stumping for GOP gubernatorial candidate John Stephen there, some of that criticism followed him north and east. LSU Student Government Association president J. Ryan Hudson published an op-ed in Saturday's Keene Sentinel accusing Jindal of "spending more time in your state than the one he was elected to represent" and predicting that…
"Louisiana higher education is about to be devastated. It will take a generation for our universities to recover. On behalf of the students whose hopes for a brighter future will soon be crushed, I beg you to return to Louisiana and fix your state's serious problems. You've neglected your constituents long enough."
As a publicity stunt Hudson's op-ed was a smashing success. The Associated Press picked up the story, which promptly resulted in headlines around the state. His money line that "you'll have a much better chance of becoming president if you save, instead of destroy, Louisiana's universities" will certainly get lots of play among the chattering classes of Louisiana's Left.
Jindal, at last report, had an approval rating in Louisiana of some 70 percent. No one seriously believes that the Governor is going to lose re-election next year. But to date he's had something of a honeymoon as the state's governor. Next spring, or sooner, the bill for the party is going to come due.
And while the Louisiana Democrat Party sits in well-deserved disrepute for running the state into the ground under a succession of corrupt governors throughout the 20th century, the budget crisis and the effect on "higher education" its resolution will require threatens not only Jindal's future popularity and effectiveness but that of the state's rising conservative majority.
Louisiana has a budget deficit projected to be as much as $2.8 billion. The state is coming in with a mid-year deficit of over $100 million. And the state's budget foundations, built in its Edwin Edwards-inspired 1973 constitution, rest on shifting sands; Louisiana's revenues come less from property taxes, as they do in a more successful state like Texas, than on highly volatile sources like mineral revenues, sales taxes and income taxes. Worse, virtually everything but health care and higher education are constitutionally protected from cuts when those volatile revenue sources sink in a poor economy.
So at a time like this one, when not only is Louisiana's economy beginning to feel the effects of the national slowdown but suffering even more from the damage done to the state by the president's offshore drilling moratorium, it's no particular surprise that the cuts will have to come very deep in every area possible. The fact is, Louisiana has entirely too much government and spends entirely too much money on an unproductive and underperforming public sector. The state payroll, for example, includes 83,000 workers, placing Louisiana 38 percent higher than the national per capita average.
But to root out much of the unwise and unprioritized spending in state government will, in many cases, require a very messy fight over constitutional amendments – and no such fight will happen until the pain of reprioritizing state spending is less than the pain of continuing to attempt to fund government as it currently is with the revenue structure the state currently has.
For better or worse, Jindal appears to realize this. And as is part of his style, he is allowing this problem to fester until it's no longer politically risky for him to act – thus offloading pressure and blame to allies and enemies alike. We first saw this element of his governing personality in the way he handled the toxic issue of legislative pay raises in 2008. We then saw it in his treatment of Mary Landrieu's Louisiana Purchase, when he stood aside and allowed her to burn politically for the incompetent way she attempted to help the state fix its funding formula for Medicaid. And now we're seeing it with the budget issue; Jindal cobbled together a semi-solution to the current budget by using one-time funds, arguably in violation of the state's constitution (and might well lose in court as a result). Things are about to come to a head – and when they do, the speculation goes, he'll find that things will become politically possible which heretofore have not been.
Jindal's surreptitious approach to big-picture questions is maddening at times, but so far it has worked for him. What's unclear is whether it will continue to serve his purpose over the next 12 months or so, when he's going to have to come up with a solution to the coming budgetary train wreck without having done the hard work of building alliances he'll need for the fight.
And he's allowing a narrative the state's desperate Democrat Party will grab on to with gusto – namely, that Jindal is busy running for president and as such doesn't care about Louisiana's future. Democrats love government-by-pop-culture-trope, so a Whitney Houston "I believe the children are our future" push will be right up their alley as a campaign issue. It should be little surprise, then, when they come to the governor demanding higher taxes on "the rich" to "save higher education" in an election year next year.
We've seen it with left-wing demonstrations at LSU twice so far this year – back in January when professors marched on campus, and again two weeks ago when a dubious crowd affiliated with socialist national groups took up the standard. The op-ed pages of the state's newspapers are replete with whining from lefty professors and vitriol from long-time Democrat political apparatchiks. This is only going to continue; in fact, it's building steam.
So much so that today, after the governor was beaten about the head and shoulders for his campaign activities, state senator Ben Nevers (D-Bogalusa) went public with a demand for higher taxes to support higher education…
"Without the strong united leadership of all of our organizations and government officials, the dismantling of education will become the coffin to bury our state in for decades to come," Nevers said, becoming the first member of Gov. Bobby Jindal's leadership team in the Legislature to call for higher taxes as part of the solution.
Nevers' charge is a laughable one, of course, as the state would survive nicely with a "dismantled" higher ed budget if the cuts were made properly. We've discussed the glaring need to make some difficult decisions on education in this state; Louisiana has far too many bad four-year institutions with small enrollments, and many of them could be merged/privatized/shut down with no corresponding loss to higher education as a whole. As LSU-Shreveport professor Jeff Sadow, whose position could well be in jeopardy as part of such a merger, nevertheless noted a year ago…
"Using data mainly from 2004-05 (but number of institutions from 2006), a couple of aspects need to be addressed in the debate over the cuts. First, Louisiana, which ranks (by 2008 estimates) 23rd in total population and among the prime college-age group of 18-24 years old 22nd, at 58 has the sixth-most number of public community colleges (which includes technical schools) and at 17 eighth-most number of public baccalaureate and above institutions of the 50 states plus the District of Columbia (which has no community colleges).

This ends up being reflected in the enrollments per public institution. Among the states, Louisiana ranks 47th, ahead of only three significantly smaller-populated states, in terms of enrollment per school at the two-year level, and 31st for the four-year-and-up schools. Simply, there are too many institutions of higher learning in the state – and population increase projections are marginal at best. Contrary to what is often stated, while there does appear to be some minor problem with too many four-year schools, the much bigger problem is with the number of two-year schools unless you can argue that too many students who should be at two-year schools have ended up at four-year schools."
Will the state's Democrats take up the standard for reprioritizing the state's higher education institutions? Or will they simply scream about how budget cuts will "destroy" higher education? We have something of an answer already; after all, a very large, if not dominant, part of the state's Democrat constituency comes from the African-American community. One of the most contentious issues which cross-cuts both education and that community is the role of historically black colleges. And the most notable example of a bad school which is wasting taxpayer dollars is Southern University's New Orleans campus – which according to an American Enterprise Institute study has a six-year graduation rate of only eight percent.
There appears to be a growing consensus that the first place to start in a restructuring of the higher ed system is to eliminate SUNO or merge it into the University of New Orleans, which sits next door. But that consensus has not reached into the black community, or at least that part of it which is participating in the higher ed debate. Last week Ronald Mason, the head of the Southern University system (the existence of which as one of FOUR governing boards for higher education in the state is another excellent question), made headlines when he intimated that such a merger might work if it was UNO merged into SUNO and the city's largest university come under Southern's umbrella…
"Maybe what would make sense is for UNO to become part of the Southern system," Mason said. "That way you'd have three systems with three markets that each of them would be responsible for and, to me, that's a great way to organize higher education in Louisiana."
Mason's statement lit off a firestorm, of course, and SUNO chancellor Victor Ukpolo issued a statement which fueled the controversy in no small part…
"President Mason informed me that… the question was 'What are you going to do about SUNO?'  He responded,  'New Orleans needs a strong HBCU (historically black college).  A better idea for Southern, New Orleans and Louisiana would be to make UNO a part of the Southern System.'"
Since then Mason has walked back his statement – sort of. He did the "that's not what I said" dance, without actually retracting the substance of his comments at all. The basic point was that he doesn't appear interested in giving up SUNO. And if the president of the Southern University system, which also has a two-year campus in Shreveport that could also easily go on the budgetary chopping block, won't budge on SUNO, the black community in New Orleans and its legislative delegation certainly can't be expected to.
SUNO has 2,184 students. It's the smallest of the state's public four-year campuses and its budget breaks out to over $13,000 per student (tuition at SUNO is $2,970, meaning that some $10,000 of your tax dollars per year goes into an institution which will waste that money by failing to graduate 92 percent of its students within six years).
If SUNO can't be consolidated, what campus can? Will the state's Democrats advocate shutting down LSU-Shreveport, which has an enrollment of just 3,067 and a six-year graduation rate of 26 percent? Will they offer up Nicholls State (5,767, 25 percent)? McNeese State (6,933, 35 percent)? Grambling (4,817, 32 percent)? The guess here is, since it appears the Democrats are trying to attract the state's college students as a constituency, none of those underperforming institutions are on the chopping block in their grand designs. Perhaps I'm missing my guess, but I anticipate the Democrat plan will be to preserve every aspect of Louisiana's higher education system in total – despite the clear underperformance Sadow identified a year ago.
And I submit it's a very safe assumption for me to make. Because while the Democrats are insisting on bringing Stelly back – as hated as it was by the state's populace – the Jindal administration has hinted at reprioritization, rather than tax increases, as its solution. 
In response to Nevers' call for tax increases, for example, Jindal's spokesman Kyle Plotkin refused it out of hand. "The governor won't stand for this," he said. "We will fight against attempts at tax increases and force government to live within its means, just like Louisiana families and businesses have to do."
And in response to Bayoubuzz.com's Steve Sabludowsky's coverage of the J. Ryan Hudson stunt, Plotkin gave another statement which appeared to lay down a gauntlet…
"Our Chief of Staff and Policy Director met with this student to discuss higher education funding. It's great he and other students are getting involved in the political process and we hope they continue to be part of the conversation. We have an open dialogue with the higher education community about the state's budget challenges and we're working to mitigate reductions to classrooms. The reality though is that higher education officials are not delivering the value our students deserve. That's why we've encouraged higher education administrative officials to prioritize reductions so that they come mainly from administrative overhead, not teaching and research. 

"In FY 2010, Louisiana ranked ninth in the nation for the amount of state dollars spent on higher education as a percentage of state taxes. So the answer is certainly not to raise taxes on the backs of Louisianians."
What to make of all of this? Jindal has some things going for him despite all the criticism of his campaigning across the country. He's still a popular governor, and even though he doesn't seem to be helping the situation at all he's got a public which seems very willing to provide him with more Republican legislators in next year's elections. Jindal has the power to impose his will on even a recalcitrant legislature, and if he can wait until after next year's elections he's going to have a House and Senate dominated by Republicans in all likelihood.
But what he won't have for long is that high approval rating. One way or another, it's coming down. If the state's spending could be reprioritized without a political bloodbath, it would have been done years ago. And if Jindal punts on such a reorganization, he's going to have to raise taxes – which it's highly unlikely he could get through the legislature and he'll destroy himself with Louisiana's voters at the mere suggestion of doing so.
Jindal's critics on the Right say much of this should have already been addressed, and the pill he and the rest of the state's political class will have to swallow is supersized as a result of his inaction to date. And the "Jindal hates higher education" narrative, now that it's been supplied to the state's Democrats, will only grow until the issue is resolved.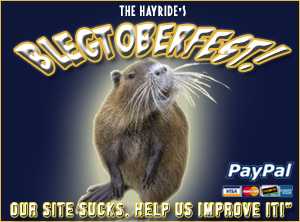 Advertisement
Advertisement