Throughout this election cycle, we have continuously seen polls conducted for various races across the country that show dozens of Democrats (particularly in the House) in trouble. What about Congressional races closer to home ?
A month ago, we did a poll in a 63% black district (according to the 2000 Census) in the Mississippi Delta in an area roughly bounded by the Mississippi River, Natchez, Memphis, and Jackson, Mississippi/I-55. The district is majority black, but is not overwhelmingly so (in other words, there is a significant conservative voter base). The incumbent in this district is a 17 year black Democrat named Bennie Thompson who has more often than not had competitive Congressional races, but he has always won by double digits.
Continue reading at http://winwithjmc.com/archives/1991
John Couvillon is a political consultant. His company is JMC Enterprises of Louisiana, Inc. with expertise in the data analysis aspects of political campaigns, such as poll sample development/analysis, development of targeted voter files for phone canvassing or mail outs, campaign strategy, and demographic consulting. See his site at WinWithJMC.com for more information.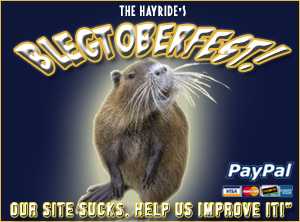 Advertisement
Advertisement