The seemingly eternal Senate race that started in the summer of 2009 between David Vitter and Charlie Melancon has finally ended, and the verdict of the voters was clear: anything that smacked of President Obama and/or his Democratic policies was soundly rejected in most parts of state.  While Senator Vitter always maintained double digit leads in the polls throughout the duration of the race, his 57-38% landslide over "Blue Dog" Democrat Charlie Melancon is impressive when you look at the details behind this "top line" number. If you look at the results by demographic group, whites had about a 45% turnout (we're including the early votes), and Vitter carried these voters 73-21%. Black turnout was about 35%, and Melancon carried this group 89-5%. If you look at the race by parish, Senator Vitter carried 56 parishes, while Melancon carried only 8. This level of support is unprecedented in races where a Republican is running against a white Democrat, particularly a "Louisiana Democrat" that Melancon styled himself as – even in applicable landslide years like 1984 and 2004, Democrats carried 10 parishes.
Continue reading at  http://winwithjmc.com/archives/2088
John Couvillon is a political consultant. His company is JMC Enterprises of Louisiana, Inc. with expertise in the data analysis aspects of political campaigns, such as poll sample development/analysis, development of targeted voter files for phone canvassing or mail outs, campaign strategy, and demographic consulting. See his site at WinWithJMC.com for more information.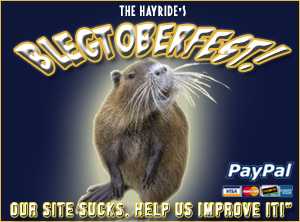 Advertisement
Advertisement