No violence.  No occupation.  No anarchy.  A peaceful protest….now what?
The Rally for Higher Education was successful as a peaceful expression of anger conveyed without suspected influence from Louisiana anarchist groups.  It can also be considered successful in that the turnout was significant enough to convey a powerful message.  Close to 500 students and faculty attended the rally from institutes of higher education across the state, representing colleges as far away as Grambling State in north Louisiana.  The Rally is of vital importance to the future of Louisiana education.  It voiced the concerns of a wide range of higher education institutes and represented the most substantial peaceful public protest on the issue to date.


It is a relief to see that the mischief makers involved withThe Iron Rail and Occupy Louisiana were deterred from violence by the heavy presence of the state police.  If these groups had been able to exert their influence on the rally, there is no doubt that the protest could not be seen as successful.  However, this influence was not seen, and the Rally served as a peaceful expression of student frustration with the weak policies of  Governor Jindal.  It is necessary that the people most impacted by his poor higher education budget policy speak their minds and let him know that his inaction will not stand.  If students and faculty did not display their anger with Jindal's policy, where then would be the incentive for change?
This rally very well could have had a damaging effect on higher education if anarchist organizations had attempted to leech this opportunity to further their own violent ends.  Three days before the rally, a link was posted on the Occupy Louisiana website praising the actions of students in Dublin who "occupied" a federal department building during a mostly peaceful budget cut protest.  It is likely that Occupy Louisiana wished to attempt a similar action had the state police not materialized downtown in force.  From Occupy Louisiana:
Upwards of 25,000 students from across Ireland descended onto the streets of Dublin on Wednesday for a protest called by the USI (Union of Students in Ireland).  Up to 2,000 students broke away from the march, many calling It 'futile', and participated in the occupation of the Department of Finance and the sit-down protest staged outside. article continued…
On the day of the rally, another disturbing link was posted on the site.  It supported the actions of violent protesters in London who vandalized the Conservative Party HQ in the name of higher education.  The link is narrated as follows:
50,000 students marched against cuts to universities and increased tuition today, smashing into and occupying the conservative party offices. Seems like they are telling their leaders: stop the cuts or we will be ungovernable! Good show ole chaps!
We are lucky that the same situations of violence did not affect the peaceful and admirable actions of Louisiana college students.  They were able to voice their frustrations with our government in a way that is firmly protected by our Constitution, and they should be applauded for bringing further awareness to a growing issue facing the future of Louisiana.
But the question is…what will Jindal do? He has completely refused to address the subject substantively.  He seems content to wait until the public sentiment is so skewed in favor of higher education that it will be politically viable for him to take action.  Let us hope the political winds change quickly, else permenant damage may cripple our education system.  In light of the expected $1.5 billion budget shortfall, any further procrastination on this issue will destroy the image of Lousiana higher education, an image that has taken years to shape favorably.  Future cuts to LSU will likely downgrade our flagship institution from its Tier One status.  In this event, Louisianians can look to a bleak future for their children in education.
The answers to this problem are not extremely popular, but they must be enacted for the good of our state.  Jindal needs to address the very system of education that pervades Louisiana.  He will need to eliminate satellite colleges like LSU Eunice and LSU Alexandria.  He will also need to do something about the underachieving colleges in our state.  The bottom two colleges in terms of graduation rates are SUNO (8%) and UNO (23%).  Something needs to be done to correct the problems with these institutes, but it will not be politically or socially popular.  For this reason, it is doubtful that Jindal will actually make an effort to enact changes to the colleges. UNO is arguably the leading institutional advocate against the budget cuts, but are they willing to accept fundamental changes to their system for the greater good? I would doubt it.  In addition, we all know the issues involved with SUNO.  As a historically all black college, the political ramifications of reforming that system are enormous.
We also need a constitutional amendment to address the inadequacies in our budgetary policy.  Hell, we might as well scrap the whole constitution….it's not like we haven't been down that road before….
Jindal hasn't really started off on the right track either.  In a bizarre move today, the Governor reallocated $147 million of federally appropriated money from the K-12 education system to fund higher education.  This action is not an answer, and it is an ignorant and foolish response to a dire situation.  Like putting band aids on a hemorrhaging wound, this action is all show, no substance, and it is quite counterintuitive to the needs of the Louisiana education system.  K-12 programs are not funded by tuition, so when the Governor decreases the funding they need to function, he is essentially cutting the legs out from under the entire foundation of public education.  In a roundabout way, Jindal is damaging the higher education system by providing an even more anemic standard of public elementary education, yielding fewer individuals capable of providing future tuition money to colleges. From the Baton Rouge Business Report:
West Baton Rouge Parish Schools Superintendent David Corona called the news devastating. Districts had been told how much money they could expect and had already made plans to use it.

The education money was part of a $26 billion jobs stimulus bill approved by Congress in August. Pastorek had told districts the money would flow directly to them for their programs in the state's current fiscal year — meaning the school districts could use it either in the current school year or the next one — and wouldn't be used to offset budget cuts.

"Back in August, we had received notification that we would be getting it and that we would be able to obligate funds for that purpose," said Gary Jones, schools superintendent in Rapides Parish.
Getting off to a really bad start, Jindal.  Let's hope this isn't an indication of things to come.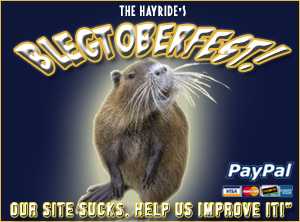 Advertisement
Advertisement