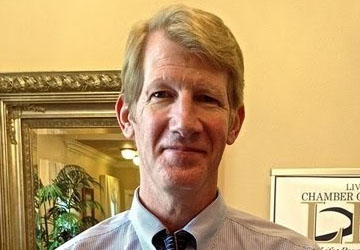 While most of the public is still processing the results of the 2012 presidential election and the sifting-through of that rubble has occupied the lion's share of the political attention, there is actually a lot going on in the Louisiana political scene at the moment.
For one thing, the state's budget problems haven't been solved – and that means next year's legislative session will be another war. When your entire tax system and governmental structure is fundamentally outmoded and dysfunctional, there are major issues to be sorted out at the legislature.
And for another, the defenders of the public-school status quo haven't accepted their demise. They've been attempting to trash the school-reform package passed last year since before it was passed, and that isn't going to change. We can expect another robust debate about public education in the spring.
Given that the GOP is fairly deeply divided between supporters of Gov. Bobby Jindal and his detractors, most of whom are associated in some form or other with Sen. David Vitter, and that's a fight which has yet to fully come to a head, finding leadership which moves the coming legislative battles in a productive and conclusive direction will be an important key to keeping the state's dominant political party in a position of power.
But before then, there are three items worth passing along as November approaches December…
One Very Unusual Supreme Court Race
One candidate presents himself as a pro-liberty, hardcore conservative Republican judge from Livingston Parish who believes in limited government, while the other is a black Democrat former state legislator from North Baton Rouge with a far-left voting record who's being supported by all the usual suspects.
So if you view the race between Jeff Hughes and John Michael Guidry from 10,000 feet you'd conclude that Hughes will get all the white conservative vote and Guidry would get the black vote and the liberals, and since there are more white conservative voters in the Baton Rouge area (particularly since Barack Obama isn't on the ballot this time) Hughes is a shoo-in for the Baton Rouge-area seat on the state Supreme Court.
Except there's a wrinkle.
It seems that Guidry has managed to collect the support from all of the state's major trade groups. The Louisiana Association of Business and Industry (LABI), Associated Building Contractors (ABC) and the Louisiana Association of Manufacturers' Political Action Committee (LAMPAC) all backed a black Democrat over a white conservative Republican. The Louisiana Oil and Gas Association (LOGA) is doing the same.
What's happening here is legacy lawsuits. Hughes took a $380,000 check from a group of trial lawyers headed by John Carmouche, who leads the league in filing suits against oil companies on behalf of landowners who may have suffered environmental damage as a result of previous drilling operations. The business community sees legacy lawsuits as a prime example of how plaintiff attorneys and their allies on the judicial bench are corrupting the legal system, and that corruption in their opinion is ruining the state's business climate – driven, as it is, in such large part by the oil and gas industry.
And because Hughes is "bought and paid for" by the legacy lawsuit crowd, and also because his record as a state appellate judge is somewhat suspect where the business community is concerned – one survey of judicial records has Hughes with only a 29 percent score as a pro-business judge where Guidry actually scored a 58 – the trade groups have given him the high hat.
Hughes did, however, land an endorsement from Jindal after he won a spot in the runoff. That and the racial makeup of the district – whites outnumber blacks two to one – is probably enough for him to win.
Guidry, meanwhile, has some actual money to run with after relying solely on the fact he was the only black candidate in the primary. He got the vast majority of the black vote and he'll get it again, but he won't be able to avoid running TV commercials in this phase.
Which is where LABI, ABC, LOGA, the Louisiana Chemical Association, LAMPAC and the others come in. Guidry really needs their support, since in a low-turnout runoff with neither Barack Obama nor Kip Holden on the ballot he's going to really struggle to get black voters out in the same numbers they came to the polls on Nov. 6.
What this comes down to is whether the business community, and particularly the CEO's of the larger companies who have the majority of the stroke in those trade groups, can make the case to the suburban white middle class voters with whom they are usually allied in state political matters that a black Democrat is a better choice for the state Supreme Court than a white Republican.
That won't be an easy thing to do. And while Hughes' acceptance of Carmouche's power play in getting him to the runoff does look like an old-fashioned Louisiana political sellout, Guidry hopping into bed with trade groups – whether he's deserving of their support based on his record or not – will look like the same thing. After all, Guidry's core constituency in this runoff are voting blocs who are generally hostile to business, and particularly small business, and with the middle class suburban types who will be swing voters in this election it's going to be hard to pull the lever and join such an unwieldy coalition.
Maybe that'll happen. Probably not. The question is whether Hughes and the trade groups can find common ground in the future once he's elected or whether we have an unusual circumstance of a Republican judge boasting of his conservatism who finds himself beset by business-backed challengers every six years.
Filling In The 2015 Blanks
So far, while there is a great deal of discussion about the 2015 governor's race and what a free-for-all that will be (the list of potential candidates includes David Vitter, Mitch Landrieu, Jay Dardenne, John Kennedy, Mike Strain, John Georges, Jim Bernhard, John Bel Edwards and even Lisa Jackson, among others), there hasn't been much buzz about some of the down-the-ballot races.
But there is one tidbit on one of those races which piqued our interest – namely, that state rep. John Schroder is considering a run for state treasurer.
That's Kennedy's current job. Most assume he'll run for governor. And that's not an irrational assumption given that Kennedy is a relatively frequent candidate for higher office than the one he's holding at the time. He's most recently campaigned twice for the Senate both in 2004 and in 2008.
But Kennedy's M.O. is that he'll run for higher office than the one he holds when he can still hold that office in the meantime. In other words, he didn't have to give up the job as Treasurer to run for the Senate. To run for governor in 2015 he will. And if he isn't able to project himself into the runoff, at least, Kennedy might not decide to vacate his current office (unless he opts to run for Lieutenant Governor in the event Dardenne goes for the top job).
Could that make for a Schroder-vs-Kennedy race for Treasurer?
On the surface, the two would be vying for some awfully tight political space. Both have positioned themselves as fiscal conservatives, and both are mavericks of a sort with some scars to show for their actions – Schroder saw himself bounced off the House Appropriations Committee in 2010 for the sin of bucking then-Speaker Jim Tucker's choice of Joel Robideaux as Speaker Pro Tem, while Kennedy found himself embroiled in a rather nasty spat with Jindal's commissioner of administration Paul  Rainwater over a number of budget proposals and criticisms he had offered to the public last year – complete with a budget cut to his own office in the state's final document.
But philosophically the two are very different. While Kennedy's efforts at presenting budgetary sanity to Louisiana's coffers mainly focus on things which can be done at the margins to save money painlessly – reducing the state payrolls through attrition, cutting back on state contracts and so on, Schroder is more of a true fiscal hawk who has championed more structural changes.
He's also a no-nonsense, shoot-from-the-hip conservative whose style will appeal to Louisiana's electorate. A sampling from last spring's budget debate…
Schroder's delivery needs to sharpen up a little. He's not as polished as Kennedy is. But that might actually play to his favor.
Should Kennedy move on to greener pastures, though, it would be extremely tough to beat Schroder.
Ligi Leaves GOP Delegation In The Lurch
When the news hit last week that state rep. Tony Ligi was resigning to take a job as executive director of the Jefferson Business Council, the repercussions were larger than just a safe Republican seat in Jefferson Parish.
That's because Ligi heads the House Republican delegation. Finding his replacement is both a matter of large-scale importance and a tough problem to solve.
Ligi got good reviews for his leadership of the delegation, though it's a very difficult job given the Jindal-Vitter schism and the divisions in the legislature. Ideally, to replace him what you'd want is somewhat of a Newt Gingrich – an idea man who can build a legislative majority around a policy agenda, and then go to Jindal and say "this is what we want to do, and when we pass it you should support it." The commonly-voiced preference for a more independent legislature can only be realized with that kind of "bottom-up" leadership (it isn't really bottom-up, but it's less top-down than the governor presenting a legislative package and expecting a Republican majority to rubber-stamp it).
So far it doesn't appear there is a consensus choice for the head of the delegation. Rep. Joe LoPinto's name has been put forth, as has Rep. Alan Seabaugh and Rep. Eric Ponti. Seabaugh would be the favorite of the Tea Party-fiscal hawk crowd, but there are questions about whether he could rally a majority. And Ponti's underwhelming performance in the recent PSC race won by Scott Angelle (he polled just 11 percent) has his political stock on the decline.
LoPinto is a solid conservative who would do fine, but we're told he's not exactly excited about taking the job. He has two young kids and spending so much time in Baton Rouge isn't a particularly appetizing prospect to him.
What might be an interesting occurrence is if one of the freshman legislators who represent the state's new GOP political majority would step forward into that job. Two who immediately come to mind are reps. Jeff Thompson and Jay Morris. They're both fiscal conservatives relatively new to the political scene who bring fresh energy and an independent perspective, and both are talented leaders with a political future.
Either way, somebody must be found who can effectively bridge the gap between the Jindal and Vitter factions to get some Republican consensus in the legislature. If that doesn't happen, this coming spring's session will be a disaster.