It ain't really all that triumphant. I was just lackin' motivation.
Water-based invasive rodents are like that sometimes. Y'all will just have to abide.
Anyway, the FOW got hoo-rawed for a while but all that's done. It's summertime so we'll be hot and heavy on Mondays with these until…well, until I start lackin' motivation again. And y'all will just have to abide that, too.
But in the meantime, I got this…
We should do the Zimmerman trial ones. Those are great.
Here's one MacAoidh likes…
This one's funnier, though…
And this one was just mean…
Walton & Johnson had this one…
Y'all know race is part o' that trial, right?
Speakin' of creepy-ass crackers…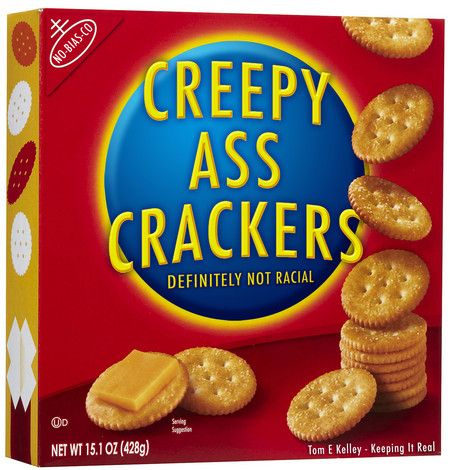 This might be the best one, and Walton & Johnson had it too…
Y'all hear about that immigration bill? What a dustup. Reminds me of this ol' favorite…
A lil' more serious…
This oughta look familiar…
Not sure if serious…
Ya like Aaron Hernandez murder stuff, or is it too soon?
Ain't too soon for me…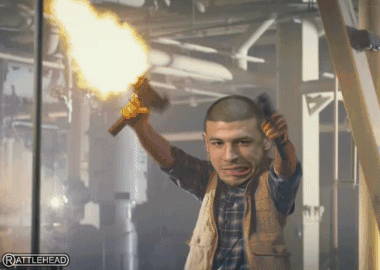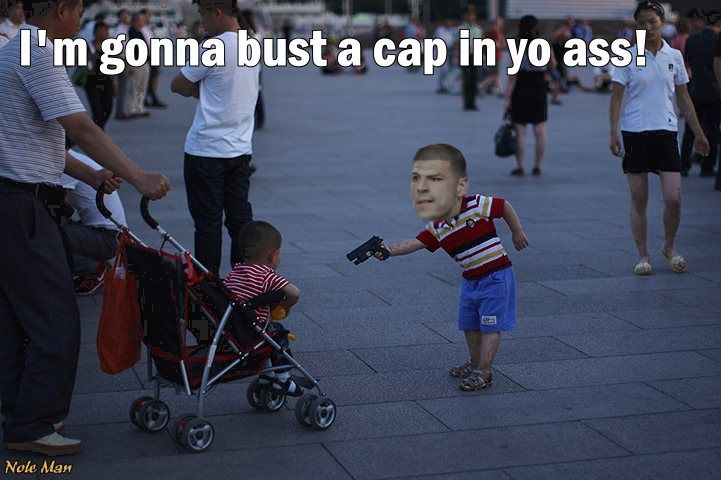 How 'bout a lil' Pulp Fiction reference?
Y'all remember that retarded movie a few years back where they had assassins who figured out how to put English on bullets?
And of course there's a Scarface one. Of course.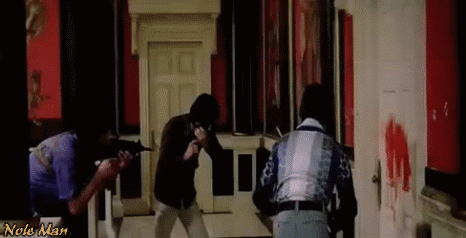 We'll finish with how Hernandez' case ends up, which is prolly different from how Zimmerman's ends up…