Sidney Torres has long been a beloved public figure in the city of New Orleans ever since he became known for cleaning up the French Quarter via his trash company with a special lemon-y scent years and years ago.
But Torres' most recent efforts have focused entirely on crime in the city, especially after he became the subject of crime at his frivolous home in the French Quarter area.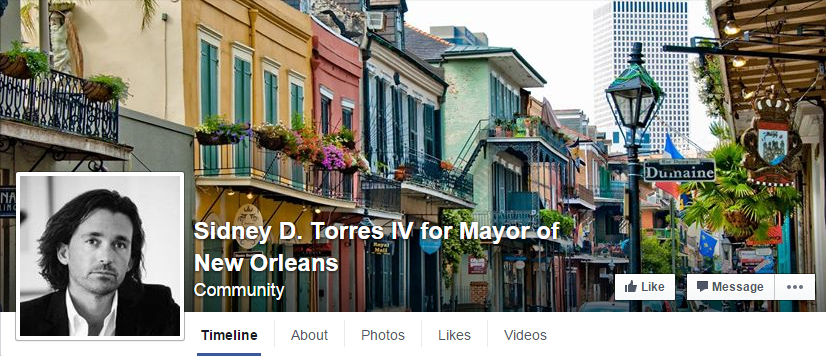 Now, residents are asking and encouraging Torres to run for mayor of the city, though Torres has said in the past that he has no desire to get into politics.
The Facebook page "Sidney D. Torres IV for Mayor of New Orleans" came the same day that the Hayride published a public message from Torres, in which he blasted the New Orleans Police Department (NOPD) for practically destroying his French Quarter Task Force which he created earlier last year.
Just a few days old, the Facebook page is just shy of 300 likes and features content involving Torres in his efforts to tackle crime in the city, something that Mayor Mitch Landrieu's administration has been criticized for over the course of his tenure.
In March of 2015, the Hayride declared Torres the "Honorary Mayor of the French Quarter" for putting his money where his mouth is and not relying on the Landrieu administration to attempt to tackle crime.